Lufthansa, or Deutsche Lufthansa AG, is Germany's national airline. Serving for years, this airline has generated multiple reviews from its travelers. For a variety of aspects like affordability and comfort, positive and improvement-oriented Lufthansa Airlines reviews have been found. These reviews express the areas where the airline from Germany has invested much effort to keep its travelers happy. Certain reviews also mention the areas where unlikely experiences have been observed.
Before you plan your journey with Lufthansa, knowing both positive and negative reviews of the airlines will be suggested. Therefore, we have covered aspects like affordability, amenities, safety, career, etc., to give you a complete idea of the airline's reviews.
Content Summary
Go through this summary to know the contents of this post:
Discovering Genuine Lufthansa Airlines Reviews
Several opinions of customers in few reviews have suggested that the tickets of Lufthansa Airlines are affordable. The reviews about its seats and legroom facilities tell us how comfortable the customers were while traveling with this airline. For entertainment and onboarding experience too, these reviews are mostly positive with a few suggestions included.
As you read ahead, the details ofthe reviews given by its flyers can be found.
Affordability of Ticket Fare Classes
Economy Class, Premium Economy Class, Business Class, and First-Class categories of Lufthansa provide different ticket fares. From affordable to expensive, these fares can vary. As per some Lufthansa Airlines International flights reviews, we have mentioned which fares have been acknowledged the most.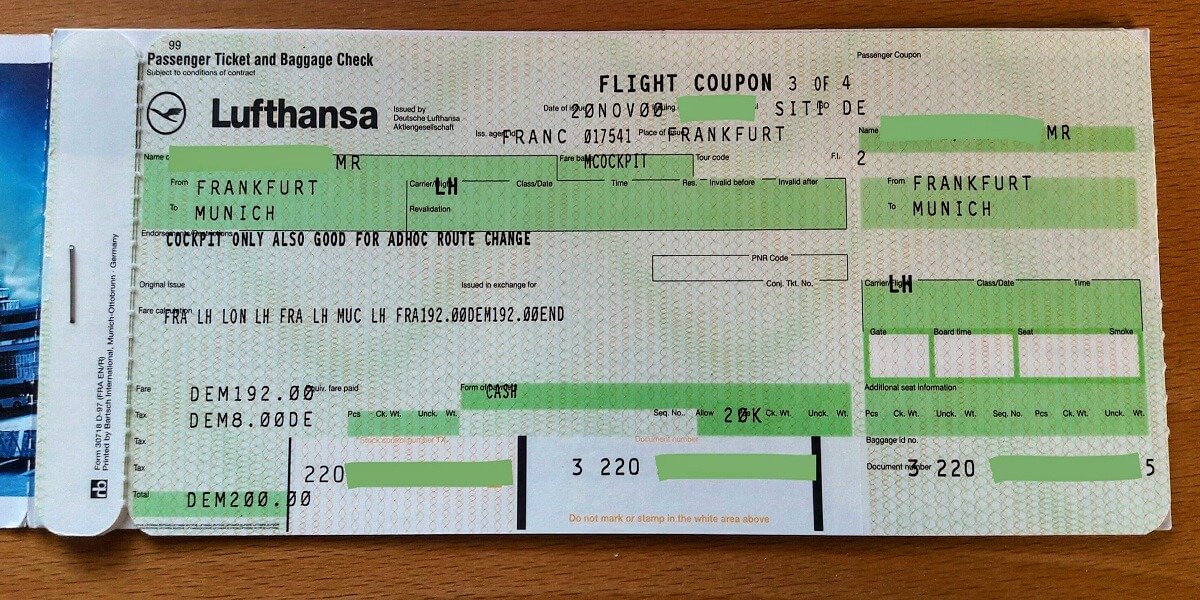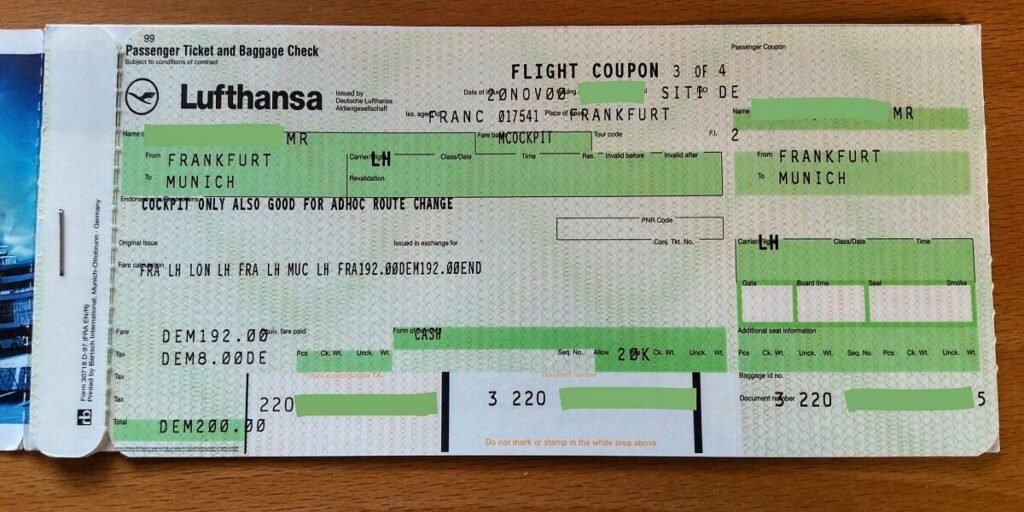 * Economy Fare Class
As per the flyers' experiences, the Economy Fare Class type in Lufthansa Airlines has been the cheapest. For those who wanted to opt for the low fare option, this fare has been considered the best according to many customer reviews. However, with the low prices came some disadvantages. The visitors going for Economy tickets have not been able to alter or change their tickets as per their schedule.
* Premium Economy Class
Lufthansa Airlines' customers believed that upgrading their tickets to Premium Economy Class was their best choice. The ticket fare was high, however, they were offered a good level of comfort, as is reflected by certain Lufthansa Airlines Premium Economy reviews. It was also noted by them that in this fare option, they were not able to alter their tickets.
* Business Class
Flyers traveling from Business Class of Lufthansa Airlines said that many amenities were included in this fare ticket. They could change the tickets in case of any emergency. Also, based on somereviews, it was found that the level of comfort was unbelievable. The flyers found this ticket to be costly but worth spending on as it came with more facilities on the flight.
* First-Class
The First-Class fare type was the most loved by many of the international travelers of Lufthansa Airlines. It had the option of canceling the tickets anytime by its travelers. Also, concerning the price, the first-class fare was the costliest of all. For international travelers who did not have a fixed budget, spending the amount was not inconvenient.
Seat Comfort with Legroom Facility
As per some Lufthansa Airlines seat reviews, the seats in this airline were comfortable in all of its fare options. According to the opinions of some visitors, it had cushion-like seats of 16 inches in Economy Fare Class type. If they booked in the Premium Economy Class type, then it had more reclined seats with 50 percent more legroom space.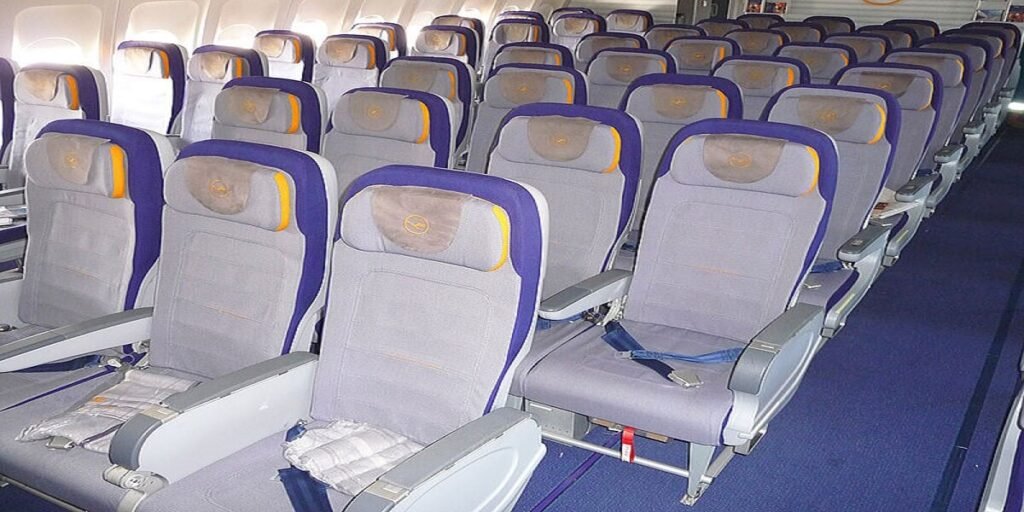 However, for long-haul flights, Business Class and First-Class types were considered to be good options by flyers. The Business Class fare provided lie-flat bed seats with extra cushioning, as suggested by a few reviews. Coming to the First-Class seats, they were the comfiest of all. They could be converted into a flat lie-bed up to 79 inches, which provided greater comfort to most travelers.
Carry-On Baggage
The carry-on baggage facilities of Lufthansa require improvement, as can be said on the basis of some reviews stated by its flyers. Some international customers traveling with the airline were slightly disappointed with the carry-on baggage policy. In some web reviews, visitors have shared the luggage weight limit. The luggage could not be divided into separate sections. They had to check in their luggage according to their policy. Flyers could take one carry-on luggage if they traveled with Economy and Premium Economy flights whereas the allotted luggage carry-on had 2 pieces of luggage for Business and First-Class fare types.
Cancellation Reviews
As far as cancellation reviews of Lufthansa Airlines are concerned, passenger's were satisfied. Some customers revealed that they could cancel the tickets within 24 hours before the flight's departure. In that case, they were refunded the total amount of money. Most travelers who were not certain about traveling amidst the pandemic found the cancellation policy to be of much use.
Onboard Experience
The onboard experience of the flyers traveling from Lufthansa Airlines shared that the whole process of boarding was satisfactory. As has been stated in some Lufthansa Airlines reviews, seat allotment was done in a sequence and there was no rush. Due to the current COVID-19 pandemic, travelers were advised to come for boarding based on seat numbers. Visitors said that social distancing was maintained at the kiosks and inside the aircraft too. This practice has earned Lufthansa more positive reviews.
In-flight Entertainment with Amenities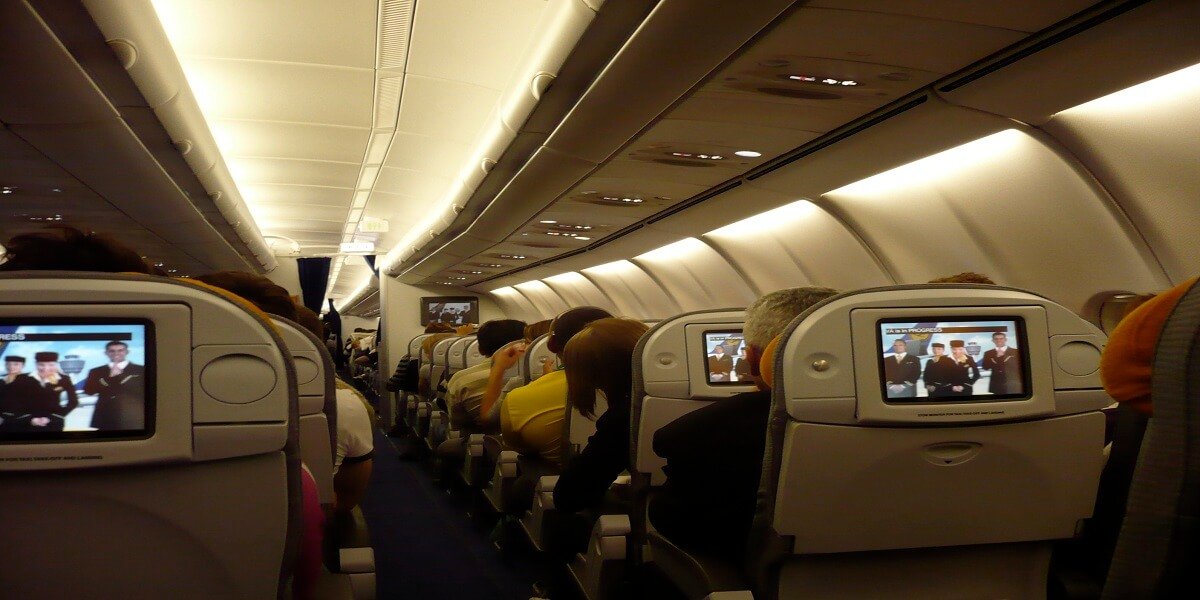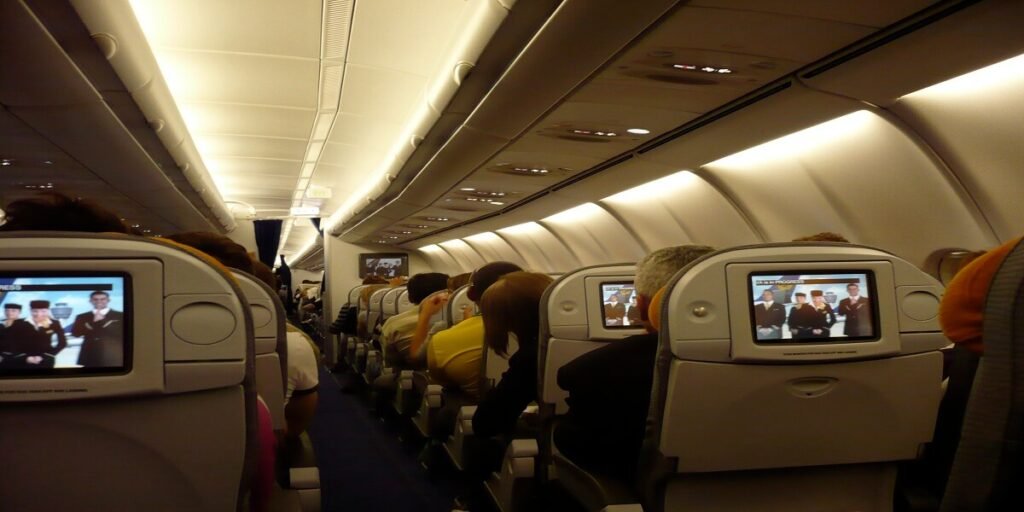 As pervarious reviewsfor entertainment, there were many options available. These included widescreen TVs, magazines, newspapers, a Wi-Fi system, and a lot more. Touch Screen TVs with 50+ movies and sports options were customized for travelers worldwide. Along with that, headphones were given to customers traveling by First-Class and Business class.
Food and Beverages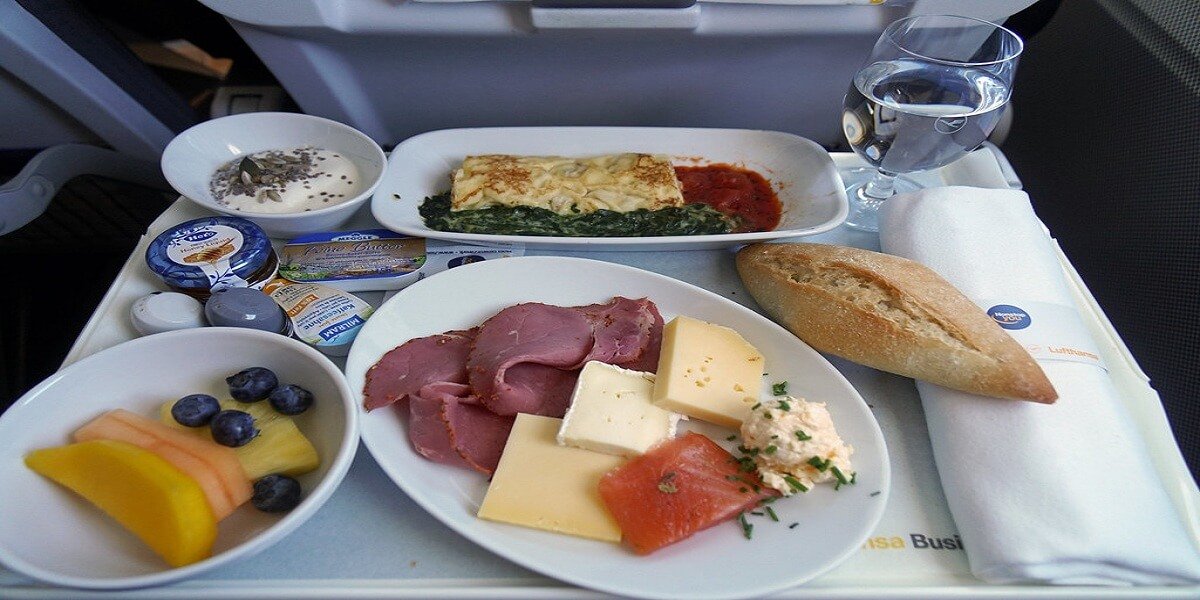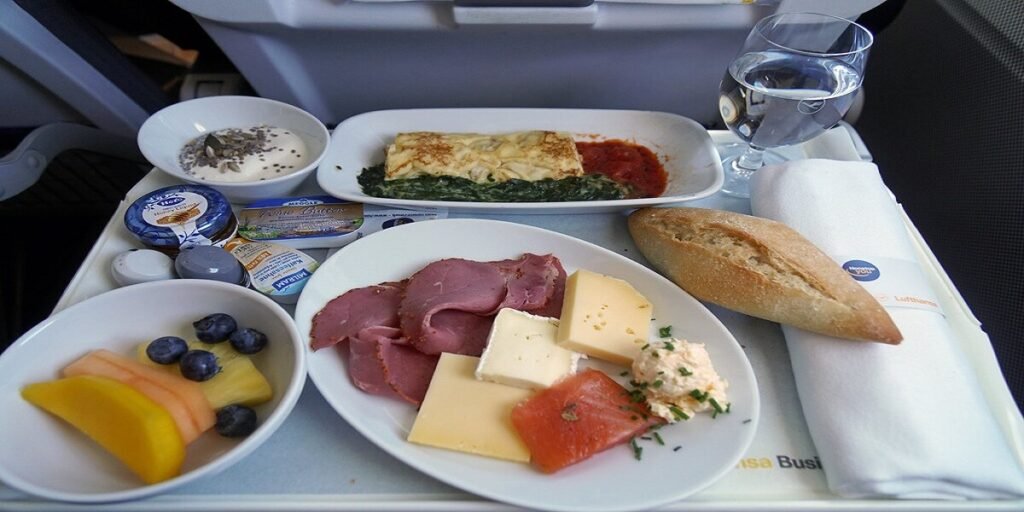 Lufthansa Airlines has always ensured the best food items and beverages to its flyers. Refreshments and water bottles at Lufthansa Airlines were served at every seat of the customer in all the classes, as per some reviews. According to Lufthansa Airline food reviews, the food quality at this airline was top-notch. It had hot meals with a variety of cuisines to choose from. The main dish, along with freshly cut fruits, was served on board. Welcome drinks were also offered for Business Class and First-Class visitors. Along with that, travelers revealed that they could opt for wines at the mentioned cabins.
Safety Performance
When it comes to the safety performance of Lufthansa Airlines, it has been given 7 out of 7 stars. From luggage to personal safety of travelers, the airline's reviews are positive. The luggage of its flyers was kept safe in-flight, as per some Lufthansa Airlines safety reviews. To accommodate extra luggage of the customers, the seats in business and first-class had extra storage. According to many visitors traveling abroad, they enjoyed the safest experience in terms of personal safety and hygiene.
Check-in and Boarding Reviews
As per some reviews of Lufthansa Airlines, TSA check-in and boarding processes took a little more time, as compared with other airlines. According to some flyers' reviews, they were given access to print their boarding passes by themselves at certain airports. For some, this was the reason why the processes took more time than required.
Cleanliness and Hygiene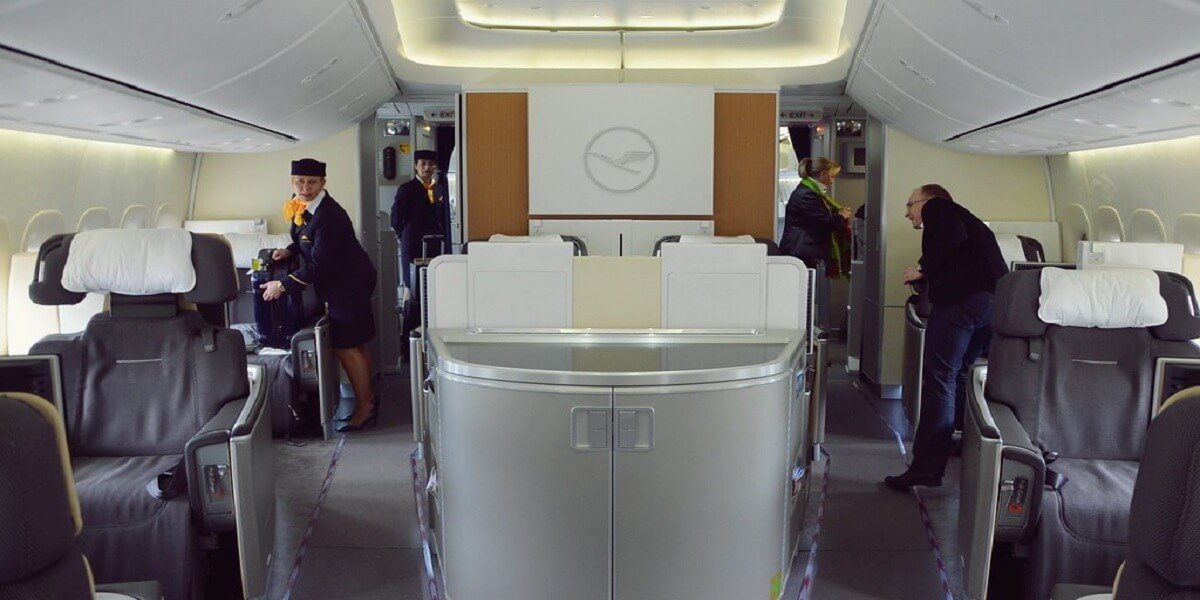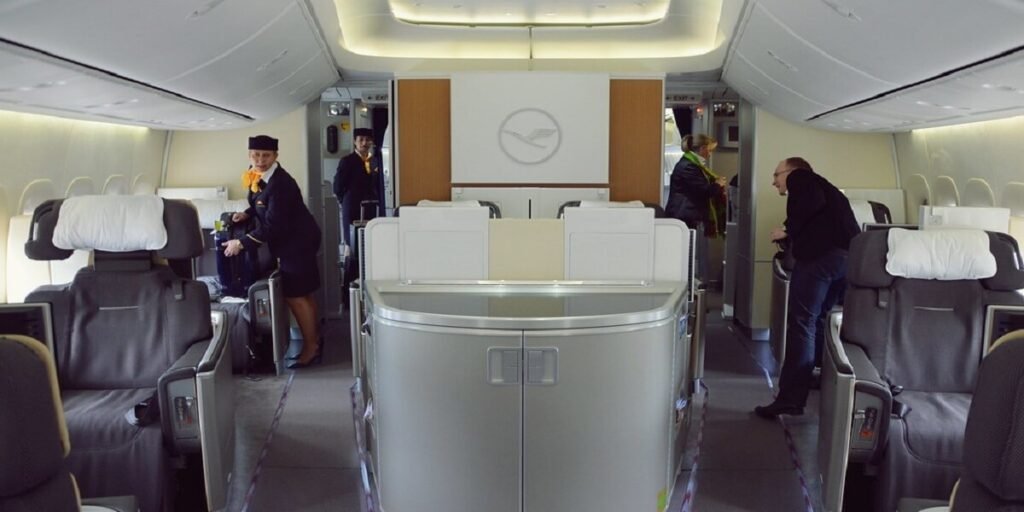 The cleanliness and hygiene standards have been excellent at Lufthansa Airlines. The premises of its aircraft are kept clean and sanitized at all times. Lufthansa Airlines reviews revealed that it offered security checks at various airports to ensure contactless boarding. To maintain more hygiene qualities, the flyers were not allowed to queue in groups. The handles and windows were kept disinfected and cleaned at the aircraft.
Reviews and Ratings
Lufthansa has received different reviews and ratings for its services, amenities, cost affordability, etc. Based upon some opinions of the flyers of Lufthansa Airlines, it has been rated 3.5 for its seat and comfort. As far as in-flight entertainment is concerned, it has been rated 4.3 out of 5 stars. For safety the airline has been rated 4 out of 5 stars. As per some reviews on the web, the cleanliness and hygiene scored 5 out of 5 stars. Food quality was also positively reviewed by many customers, and, hence, it has been given 4.4 stars out of 5.
On a Final Note
Based upon numerous reviews of Lufthansa Airlines, we can say that this air operator can be suitable for many flyers. As discussed here, many visitors have praised this airline for its incredible food quality, cleanliness, safety, comfort, etc. We believe that its flights can be worth spending on for traveling to different destinations.

Here, we learn how is Lufthansa Airlines' review. In addition to this, we have discussed the reviews of more airlines. Many flyers have traveled with China Southern Airlines and stated their overall experiences. We have recorded their experiences in our post on China Southern Airlines reviews. Click here to kindly go through this post.