Passengers can utilize the Aeromexico name change policy for several purposes. It supports corrections to various parts of the information. This facility can also help with legal modifications. It comes with simple terms that can assist you in using this facility.
What are Aeromexico Name Change Terms?
With the airline, Aeromexico, change of name on tickets may be limited. The terms of this facility are as follows:
As per the airline, the tickets of fliers are personal.
Hence, they cannot be transferred by fully changing names.
Complete and partial transfers are limited by this facility.
This limitation is for electronic reservations/e-Tickets.
In case transfers are attempted via name change, the airline may void the booking.
During exceptional cases, you may modify your information.
Are Aeromexico Name Corrections Allowed?
Correcting personal details is allowed through the name correction policy. It is subject to these rules:
You can make modifications to:
Amends to the above can be done offline.
Aeromexico misspelled names can be modified.
You can add a missing/omitted letter.
In case a letter is incorrect or wrong, you can fix it.
These guidelines apply to any part of a name.
One can correct up to 2 or two letters.
This character limit is for any part of the information.
The Aeromexico name correction policy also allows the following adjustments:

Your last name added as the first name
The first name inserted as the last name
What is the Aeromexico Legal Name Change Policy?
This carrier has provided a name change policy that caters to legal purposes.
For a legal name change, 2 important conditions are:

The name that you have registered is your married name.
This registered information should not have the surname by birth.
What is Required to Change Name on Aeromexico Airlines?
In case modifications are allowed, the Aeromexico name change policy requires the following:
You will need to prove your complete name.
For this purpose, your official identification will be important.
This ID should be:
The documents for identification can include:

Certificate of birth
Passport
Certificate of marriage
Voter ID
These documents should be issued by IFE/INE of Mexico.
For other locations, you may contact the airline and know the requirements.
What are the Limitations of the Aeromexico Name Correction Policy?
This name correction policy comes with the following limitations:
Its use has limitations for making gender changes.
The airline does not permit corrections for styling purposes.
Although it may not be a limitation for certain, you should correct your details before check-in. This can prevent identification issues at the time of boarding.
How to Change Name on Flight Tickets of Aeromexico?
To change or correct the name on your flight ticket, you can visit the travel stores of this carrier.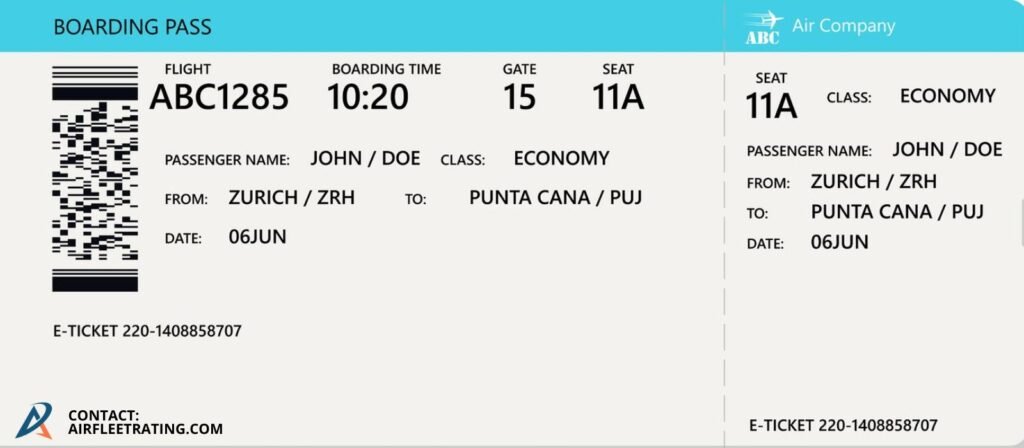 The stores are available in 4 main locations:

Mexico City
Monterey
Mexican Republic
Guadalajara
Usually, they are open from Monday to Sunday.
The operational hours can vary and be confirmed from the website.
Connect with the professionals here in person using the official address to manage your booking.
For queries regarding your Aeromexico change name request, you may also dial its phone number.
| | | |
| --- | --- | --- |
| Location | Address | Phone Number |
| Delta Park | Av. Cuauhtémoc 462, local 1, col. Piedad Narvarte, Benito Juárez Mayor's Office, In Mexico City, In CP 03020 | (55) 54403857 Or, (55) 54404253 |
| Horace | Horacio 326 Local 3 Col Polanco, Del. Miguel Hidalgo, In Mexico City, CP 11560 | (55) 26240223, (55) 26241136. (55) 52555808, |
| Guadalajara | Blvd. Puerta de Hierro 4965, Local 409, col. Puerta de Hierro, Zapopan, Jalisco, CP 45116 | (33) 3611 2031(33) 3611 2030(33) 3611 2033, (33) 3611 2032, (33) 3611 1818(33) 3611 2034, |
| Guadalajara Royal Valley | Av. Santa Margarita 4386,Plaza Camelias local 2, col. Jardín Real, Zapopan, Jalisco, CP 45136 | (33)3832 9571, (33) 3833 8282, (33)3833 9551 |
| Monterrey Plaza Contry | Av. Eugenio Garza Sada 3551,Plaza Contry, Local 7, Isla C, Monterrey, Nuevo León, CP 64860 | (81) 1487 2018Or, (81) 1234 3710 |
| Monterrey Plaza Tanarah | Av. Vasconcelos 345, Local 203, Col. Santa Engracia, San Pedro Garza García, Nuevo León, CP 66267 | (81) 8356 2804(81) 8356 2808(81) 8356 1434 |
| Aguascalientes Galleries | Av. Independencia 2351, Centro Comercial Galerías Aguascalientes, Local 78, Aguascalientes, Aguascalientes, CP 20116 | (449) 993 0681,(449) 914 0792, (449) 993 0682 |
| Aguascalientes Bicentennial Bridge | Aguascalientes Sur 404, int. 3, col. Jardines de la Asunción, Aguascalientes, Aguascalientes, CP 20270, | (449) 918 2128, (449) 918 2127, (449) 918 2129 |
Note: You can find more stores via the official website of this airline.
Is Aeromexico Name Change Fee Required?
You can correct/modify your names without any charge. For as long as you abide by the terms of the policy, you will not have to pay the Aeromexico name change fee.
To conclude, processing modifications to your particulars is hassle-free with this carrier. The name change policy has easy-to-understand provisions. Hence, making your details accurate is possible.
Frequently Asked Questions
How much does it cost to change your name in Aeromexico?
You can modify your name free of cost with this airline.
Can I correct spelling mistakes on Aeromexico tickets?
Yes, a passenger has the flexibility to amend Aeromexico wrong names.
How to change name on Aeromexico tickets?
Kindly visit/connect with the travel stores of this airline for name modifications.
Can I change the name on an Aeromexico ticket?
In general, complete changes to your particulars on the ticket are not allowed.
What documents are needed to change Aeromexico legal name?
Identification documents such as passports, voter IDs, etc., are required for legal name changes.
What is the Aeromexico name correction fee?
No name correction charges are applied by this carrier.
How do I change passenger name on Aeromexico?
Fully modifying the name of a passenger is limited.
What happens if an Aeromexico flight booked with a maiden name passport in a married name?
Flying with a maiden name after marriage may result in identification and boarding issues.
Does AeroMexico allow name corrections on the ticket?
Yes, it is possible to correct your name on the flight tickets.
How to correct the Aeromexico ticket name online?
It may not be possible to use online mediums to amend your personal details.
How to use the Aeromexico change ticket name feature?
You can use the Aeromexico change flight name facility to make your information correct/accurate.
Can I change my last name on Aeromexico?
Under legal circumstances, you may be able to change the last part of your name.
Can I change my name on the Aeromexico ticket after marriage?
Yes, the legal name change policy can help you modify your information after marriage.
Can I change or correct my name after booking a Aeromexico flight?
The airline can allow you to correct your particulars after making a reservation.
Can I correct the Aeromexico middle name?
Yes, omissions to Aeromexico middle names can be corrected.