Most passengers wish to bring along their animals when flying to international/domestic destinations. The Air Canada pet policy facilitates animal travel and ensures their safety as well. To fly with your furry beings without any hassle, you will have to go through the rules of this policy beforehand. 
What are the Basic Rules of Air Canada Pet Travel Policy?
To make sure that no animal suffers any kind of discomfort on the plane, this carrier has given Air Canada pet rules.
It can be carried in the cabin, baggage compartment, and as cargo.
Passengers intending to fly with animals must inform the carrier in advance.
Space availability determines whether you can fly with pets or not.
They will only be accepted if they adhere to the weight and size restrictions.
Fliers with pets should arrive at the airport at least half an hour before the check-in time.
They can also be transported on flights controlled by Air Canada Rouge or Express.
According to government regulations, it will be checked at the destination.
Your furry friend should meet all the veterinary health requirements before it can be accepted.
The pet policies of different arrival countries may vary based on domestic rules.
All the conditions given by IATA under animal travel should be followed as well.
Animals in Maple Leaf lounges will only be allowed if they are small and kept in crates.
To know whether emotional support beings are allowed, contact the reservations center.
Rules Imposing Limitations:
Unaccompanied minors will not be allowed to carry any kind of pet.
Its travel can be restricted to certain ticket fares.
Business class passengers of the Boeing MAX 8 aircraft cannot travel with animals.
Online check-in or kiosk services will not be available.
If it requires a special medical device on the flight, it may not be accepted.
Animals will not be allowed on any codeshare flights operated by Air Canada's partners.
Commercial animals from high-risk rabies countries will not be accepted.
What is the Air Canada Pet In Cabin Policy?
Travelers will be allowed to bring their animals on board as cabin baggage. However, this will only be permitted when the following Air Canada pet in cabin regulations are met:
Only small dogs and cats will be allowed inside the cabin.
The size of these should be small enough to fit in the space under the seat.
They cannot be kept in the bulkhead rows inside the cabin.
A fee will be charged for allowing in-cabin pet transport.
Strollers or car seats for your animals can only be carried as checked baggage.
You will be permitted to carry only one pet crate as a carry-on item.
It should be properly weaned and groomed.
Any animal restraint device cannot be checked in at the gate.
What are In Cabin Pets Weight and Size Restrictions?
To prevent the aircraft from overloading, animals exceeding the weight and size restrictions will not be allowed on board.
| | |
| --- | --- |
| Crate Type/Other | Maximum Size/Weight Limit |
| Hard-sided crates | 23 cm (height) * 40 cm (width) * 55 cm (length) Or, 9 in (height) * 15.5 in (width) * 21.5 in (length) |
| Soft-sided crates | 27 cm (height) * 40 cm (width) * 55 cm (length) Or, 10.5 in (length) * 15.5 in (width) * 25.5 in (length) |
| Air Canada pet weight limit | 45 kg or 100 lb |
On certain types of airplanes, the size restrictions vary due to their accommodative capacities:
| | | | |
| --- | --- | --- | --- |
| Aircraft Type | Maximum Height | Maximum Width | Maximum Length |
| Boeing 787-9 | 20 cm (8 in) | 40 cm (16 in) | 43 cm (17 in) |
| Boeing 787-8 | 20 cm (8 in) | 40 cm (16 in) | 35 cm (14.50 in) |
| 777-300ER/ 777-200LR | 21 cm (8.25 in) | 38 cm (15 in) | 43 cm (17 in) |
| Airbus A321, A320, Boeing 7 (MB) | 20 cm (7.75 in) | 40 cm (15.75 in) | 43 cm (17 in) |
| Boeing 777, 789, 333, 77 L and W | 28 cm (11 in) | 21 cm (8 in) | 41 cm (16 in) |
On all these airplanes, pets will only be accepted if they are at least 10 weeks old.
Also, no more than one small dog or cat can be placed in each Air Canada pet carrier.
Crate Requirements
The safe transport of your furry being can only be ensured when it is kept in a proper crate. The crate requirements that are to be met are given here:
It should be closed at all times during the flight.
This crate should be spacious enough for the animal to freely move inside.
The material used in the construction of the crate should be solid and stable.
Each container will be counted as a carry-on item that can be checked in.
Two dogs can be kept in each crate considering they are small enough.
Any owner not adhering to these Air Canada pet requirements will be denied boarding.
What is the Air Canada Pet Policy for Checked Baggage Animals?
In case your animal is too big to be carried as an in-cabin animal, you can transport it as checked baggage.
These animals will be sent in separate compartments
but they will remain on the same flight as the owner.
Air Canada pet reservations as checked baggage can be made on: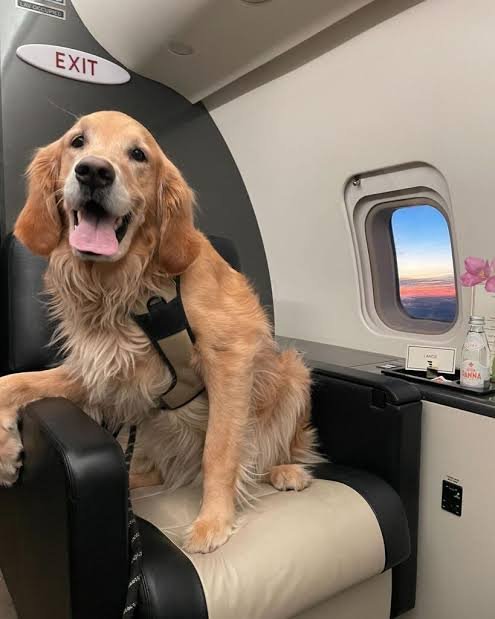 This feature is not available on flights to and from Hawaii.
You will have to pay a fee which will include taxes and other charges as well.
This checked baggage service will not be available when the temperatures are extreme.
Each passenger can transport two animals in the compartment.
These conditions might slightly vary based on the breed of your animal.
Weight/Size for Air Canada Pets as Checked Baggage
Animals in the compartments are subject to the following size and weight limitations under the Air Canada pets checked baggage policy:
No animal can exceed 45 kgs or 100 lbs. 
This weight includes the weight of the crate. 
The crate should remain within 292 cm or 115 inches in terms of size/dimensions. 
Note: If your pets exceed these limits, you can connect with the Air Canada cargo department for further assistance.
Crate Requirements
You can only access the Air Canada pet travel feature for checked baggage when the airline deems your container to be safe. To get this approval:
The container must be properly locked with the help of locking pins.
All the wheels on the kennel should be taken out before travel.
Only hard-sided containers without mesh will be approved under checked baggage.
Collapsible kennels will be denied.
Containers made entirely with wire will not be accepted.
The crate must be leak-proof.
Your animal should not be able to push open the container's door from within.
It should fit inside the crate perfectly without being suffocated.
During check-in Air Canada flight, a zip tie must be affiliated with the respective kennels.
Temperature Regulations
Under checked baggage, the animals will be kept in a compartment whose temperature will be constantly controlled to maintain their health.
When the temperature reaches more than 29.5 °C or 85°F, pet travel is not allowed.
During summers, they can travel only in the:

Early mornings
Late evenings
Travel is restricted if the weather is too cold around 2 °C or 36 °F.
Date-Wise Restrictions for Animals
On Air Canada flying with pets will be restricted in some regions during certain dates owing to the intense weather conditions. Such dates are highlighted here:
| | |
| --- | --- |
| Region | Dates |
| Dominican Republic | May 1 – Sep 30 |
| Puerto Rico | May 1 – November 30 |
| Egypt | April 1 – October 31 |
| Hawaii, Italy, Greece | July 1 – Aug 31 |
| Toronto, Montreal, Mexico | September 14 – January 14 |
The other things to note are:
From December 18 to January 4, transport isn't permitted as per the Air Canada pet policy.
During winters, only specific regions permit pet travel compared to summers.
Are there Air Canada Pet Restrictions?
Few breeds of animals comprise snub-nosed or brachycephalic types. They are subject to a high level of risk when flying. Hence, they cannot be accepted.
| | |
| --- | --- |
| Dogs | Cats |
| Japanese Chin | British Shorthair |
| Pekingese | Scottish Fold |
| Pug | Himalayan |
| Brussels Griffon | Persian |
| Affenpinscher | Burmese |
| Boston Terrier | Exotic Shorthair |
| Shar-Pei | |
| Teddy Bear | |
| Shih Tzu | |
| Boxer | |
Usually, these animals will not be approved for travel under the Air Canada in cabin pet and Air Canada checked baggage policy. 
Other Strong Dog Breed Restrictions:
Few dogs, owing to their behavior, are classified as "strong". They should be transported in a special Air Canada approved pet carrier whose requirements are:
The crate should be made with metal, wood, wire mesh or weld.
Its door should be made with a material other than plastic.
The locks must be perfectly secure.
Some of these "strong" breeds of dogs include:
Caucasian Ovcharka
Rottweiler
Pitbull
Wolf Dog Hybrids
Karabash
Mastiff
Note: Other aggressive animals will be rejected by the airline.
Is the Air Canada Pet Cargo Policy Available?
When you are unable to accompany your animal on the flight due to any reason, you can send it alone through the Air Canada pet cargo policy.
It will be transported in the hold of the aircraft.
Different animals like cats, dogs, insects, fish, and hatching eggs can be sent via cargo.
The airline will take all the necessary measures for the safety of the animal.
Cold-blooded breeds are not eligible to use this service.
You must be registered with an IPATA agent to access this facility on US flights.
For domestic cargo reservations, you can connect with airline agents.
Specially trained agents will take care of your animals.
Certain benefits will be extended under this policy:

Veterinary services
Barn facilities
Holding facilities at airports
Route verifications
Special transport vehicles
Minimum pricing
Priority services 
What are Air Canada Pet travel Cargo Size and Weight?
The Air Canada pet carrier size and weight limits are usually higher than those of checked baggage. To know the exact restrictions, you will have to contact the AC Cargo services center.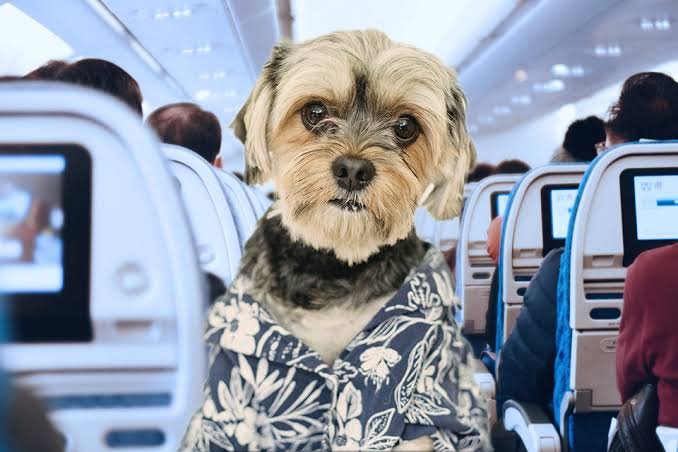 How Much is the Air Canada Pet Cargo Price?
Cargo prices required by this carrier can vary as per the kennel size, weight, etc.
Within Canada (Domestic):
| | | | |
| --- | --- | --- | --- |
| Size of Kennel | Dimensions (LWH in cm) | Weight of Kennel (kg) | Air Canada Pet Cargo Cost (CAD) |
| Small | 68 x 51 x 48 | 15 to 29 | $260 |
| Large | 91 x 61 x 66 | 45 to 64 | $385 |
| Extra Small | 53 x 40 x 38 | 0 to 14 | $215 |
| Extra Large | 102 x 69 x 76 | 65 to 99 | $440 |
| Medium | 81 x 56 x 58 | 30 to 44 | $320 |
| Giant | 122 x 81 x 89 | 100 or more | $625 |
Canada from/to the US (Transborder):
| | | | |
| --- | --- | --- | --- |
| Size of Kennel | Dimensions (LWH in cm) | Weight of Kennel (kg) | Air Canada Pet Cargo Fees (CAD) |
| Large | 91 x 61 x 66 | 45 to 64 | $518 |
| Small | 68 x 51 x 48 | 15 to 29 | $290 |
| Giant | 122 x 81 x 89 | 100 or more | $650 |
| Medium | 81 x 56 x 58 | 30 to 44 | $417 |
| Extra Large | 102 x 69 x 76 | 65 to 99 | $633 |
| Extra Small | 53 x 40 x 38 | 0 to 14 | $245 |
Note: The rates can be in CAD or USD depending on the origin.
Other Charges:
| | |
| --- | --- |
| Terminal Costs | $80 CAD in Canada Or $70 USD in the US |
| Security Check | In Canada: $0.17 CAD/kgIn the US: $0.15 USD/kgMinimum cost: $20 |
Pet Cargo Queries on Air Canada
You can redirect your queries to the airline prior to shipping your pet.
| | | |
| --- | --- | --- |
| Within Canada | Phone Number | 1-800-387-4865 |
| Within Canada | Email ID | Cargo.customerservice@aircanada.ca |
What are Air Canada Pet Fees for Cabin/Checked Baggage?
Traveling with certain beings is subject to a special cost. This Air Canada pet fee varies based on the type of transportation service availed.
Fees for in-cabin pet travel (one way):
| | |
| --- | --- |
| Region | Fees |
| Inside Canada and the US excluding Hawaii | USD or CAD 50 |
| International | USD or CAD 100 |
Charges for checked baggage animal travel: 
| | |
| --- | --- |
| Region | Fees |
| Inside Canada and the US excluding Hawaii | USD or CAD 105 – 120 |
| International | USD or CAD 270 – 318 |
If you wish to obtain Air Canada pet transport permission for any of the restricted breeds, you will have to pay additional charges.
Special Regulations of Air Canada Pet Travel
Along with the general conditions of the Air Canada pet policy, the domestic governmental regulations of the departure and arrival countries are:
When flying to a specific country, you have to follow any special rules given by them.
The vaccination requirements of the said country should be followed.
Your interests must be aligned with those of IATA as well.
The following countries have determined special conditions for animal travel:
China
Australia
New Zealand
The UK
Peru
The US
Jamaica
European Union
Ireland
Barbados
To obtain information about the Air Canada pet rules applicable to each of these countries, you will have to visit the "Government Regulations" section of the airline's website.
Air Canada Pet Booking
Prior registration is required before you can travel with your animals.
You will first have to make a reservation for yourself.
Then, contact the airline at 1-800-387-4865 to make a registration for your animal.
It will be accommodated based on the space available.
The Air Canada add a pet to flight facility will be used to register your animal.
Provide the weight and size of your animal.
Registration must be completed within 24 hours of booking.
Any Air Canada cancellation/change in your booking will result in a modification in the pet's booking.  
You will have to prepare your animal for travel well before the flight.
On-spot animal travel registrations cannot be done under any circumstance.
Air Canada Pet Documents
The carrier will only accept animals that are healthy and capable of flying. For this, you may have to submit the Air Canada pet health certificate with details like:
Vaccination reports
Veterinary results
Local health verification results
Special test results
IATA required documents
The documents required under different domestic countries should be submitted as well when traveling to the respective region.
Help for Other Air Canada Pet Requirements
If you want a quick answer to your Air Canada pet travel policy-related queries, you can clear them via the following information:
Hi Nutan, we invite you to consult our Travelling with your Pet policy that can be found right here https://t.co/wOYCGGoYyD /Max

— Air Canada (@AirCanada) August 22, 2021
The Air Canada pet policy accommodates different kinds of animals safely while facilitating comfort. It makes travel easy to access for passengers flying from different parts. 
Frequently Asked Questions
How strict is Air Canada with pet carriers? 
This carrier will only accept animals if they meet all the necessary conditions. 
Is Air Canada Airlines pet friendly?
Yes, the airline has pet-friendly policies in place.
What is the Air Canada pet cargo fee for international routes?
The transportation charges for cargo are from $245 to 518, excluding other costs.
Can I take my emotional support animal to Air Canada Airlines?
The rules for emotional support pets have been changed recently. Therefore, you will have to contact the agents to know.
Does Air Canada allow all pets in cargo?
Not all but Insects, fish, dogs, cats, etc., can travel via the cargo services of the carrier.
Does Air Canada allow pets in the cabin?
Certain animals are allowed in the cabin.
What are Air Canada pet carrier requirements for in-cabin travel?
As per the in-cabin requirements, the crate must be secure, sturdy, spacious, and also leak-proof.
How to add pets to Air Canada flights?
Air Canada pets can be added to flights by making a request with the airline agents on the call.
How to add a pet to my Air Canada flight after booking?
Simply call the reservations center and register your animal by providing the required details.
How many dogs are allowed on Air Canada flights?
A maximum of two dogs can be carried in each crate.