Emirates Airlines reviews carry many opinions of the customers that can be helpful if you are also planning to prefer it. One of the biggest airlines in the Middle East, Emirates is chosen by passengers to fly to different destinations. The reviews of the airline suggest that its tickets and amenities are the main reasons why they prefer Emirates.
We have gathered such reviews that can give you an idea of the airline's price-effectiveness, seat comfort, onboard experience, safety amidst COVID-19, etc. Elaborating on aspects like these, the reviews will let you know how your experience will be with this airline.
Looking at Genuine Emirates Airlines Reviews
According to flyers worldwide, there are many ticketing options provided by Emirates Airlines. Their reviews share that along with these options, amenities like food, onboard experience, and other policies available are good for giving the visitors a chance to customize their journeys based on their budget.
The reviews on these policies and amenities are what we will now be reading.
Ticketing Options
Emirates Airlines provides various pricing alternatives to long-haul routes and short routes. As per some Emirates Airlines reviews for fare, these ticketing options are divided into 4 fare types. They are Special Class, Saver Class, Flex Class, and Flex Plus Class. Depending upon these options, good seat allotment and legroom facilities are offered to the flyers.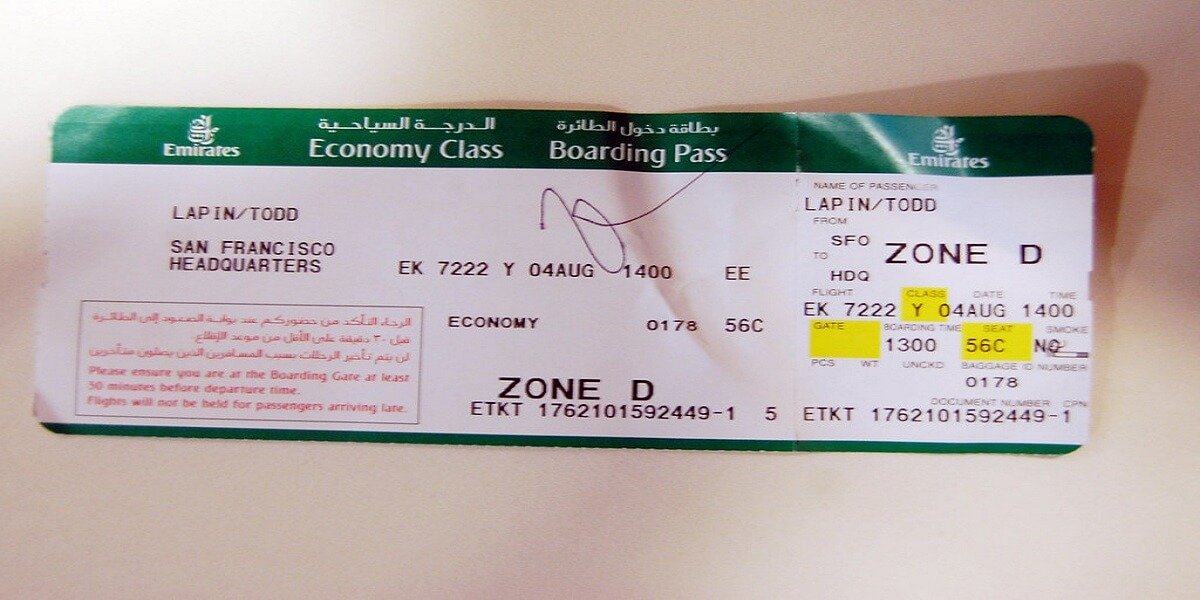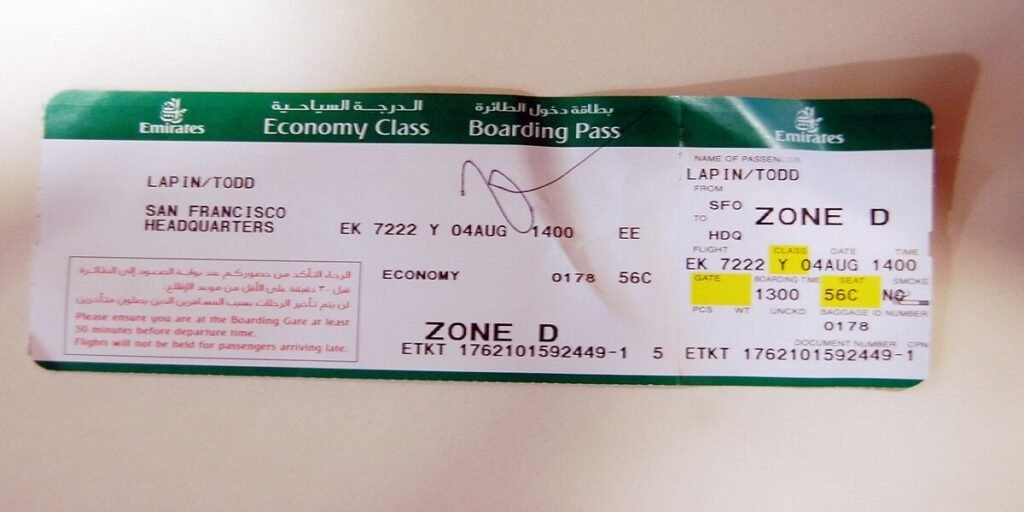 * Special Class
Emirates' Special Class fares are infrequently available and are usually the lowest based upon many flyers' reviews. Some flyers have complained that there are numerous limits on low prices. Airline Emirates reviews have brought forth thattravelers did not like not having any choice to select seats. In a few reviews, it was also mentioned that the luggage policy allowed economy travelers to carry only 33 pounds which seemed quite disappointing for certain customers.
* Saver Class
Some customers of Emirates often say that Saver prices are generally the most affordable. According to the airline's reviews, Saver fares allow for mileage upgrades, are non-refundable, and have a cheaper change charge than special prices. However, according to some flyers' feedback, seat selection is available for a high charge in Economy but it is cost-free in Business class.
* Flex
Flex tickets are offered in Economy class, Business class, and First-Class, as per some reviews about Emirates. They provide premium pricing for more convenience. Passengers also described that they could not upgrade their tickets without a cost-price and canceling tickets were only available in economy and first class.
* Flex Plus
As the name implies, Flex Plus is by far the most flexible in terms of price, as reviewed by its customers. This ticket includes unrestricted modifications and cancellations in all cabins, reveal United Arab Emirates Airline reviews. Also, the prices of this fare seem to be the costliest to many flyers.
Seat Comfort and Legroom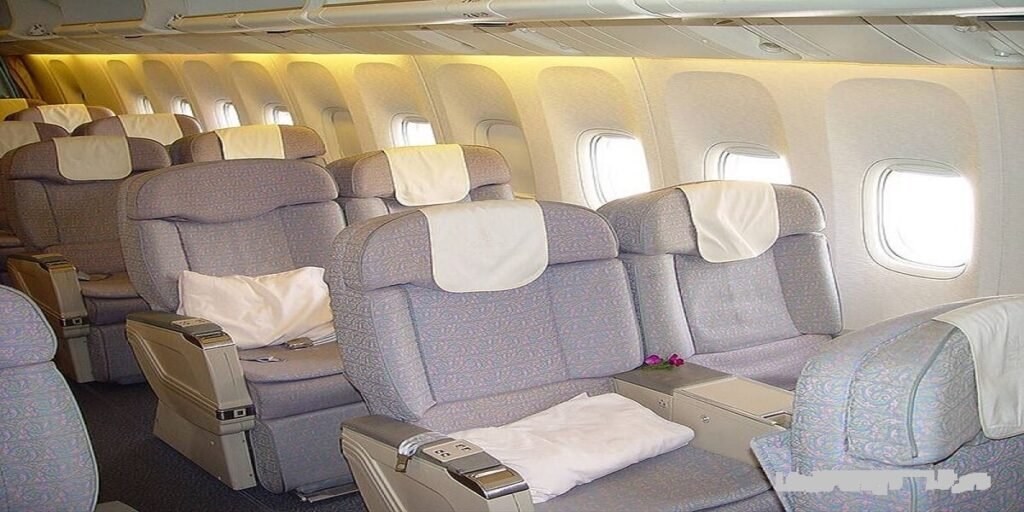 The flyers of Emirates can avail of comfort with the airline's seats. Emirates Airlines seats reviews have shared that they are wide enough for the passengers. Also, based on the prices of the seats, passengers get the flexibility to choose what they want. As the price of the seats goes higher, the comfort level increases, as has been mentioned by several passengers.
Cleanliness and Hygiene
As read by several customers' reviews on the web, Emirates is putting in place a complete set of procedures to maintain the hygiene of its premises. The touchpoints were well-maintained and sanitized at every stage of the traveler's experience to improve the health of customers and workers. Flyers were quite satisfied with the clean environment and told that the chance of contracting an illness was relatively low because the premises were cleaned throughout the day.
Allowance for Carry-on Baggage on Emirates
Like most airlines, Emirates has also formed a carry-on baggage policy. Few flyers have mentioned in some Emirates Airlines Business Class reviews that they can take one carry-on bag that is no more than 22 x 15 x 8 inches or weighs no more than 15 pounds. That means, as per some customer reviews about this airline, a traveler can take as many bags as he or she likes but should not exceed the weight limitations.
Cancellation Reviews
Emirate's cancellation policy allows its passengers to cancel their scheduled flights under certain conditions. Along with this flexibility, certain charges may be applicable. Emirates' reviews explain that the flexibility given is great for ensuring that the complete amount of the ticket does not go in vain. However, certain flyers found the cancellation charges to be very high.
Onboard Experience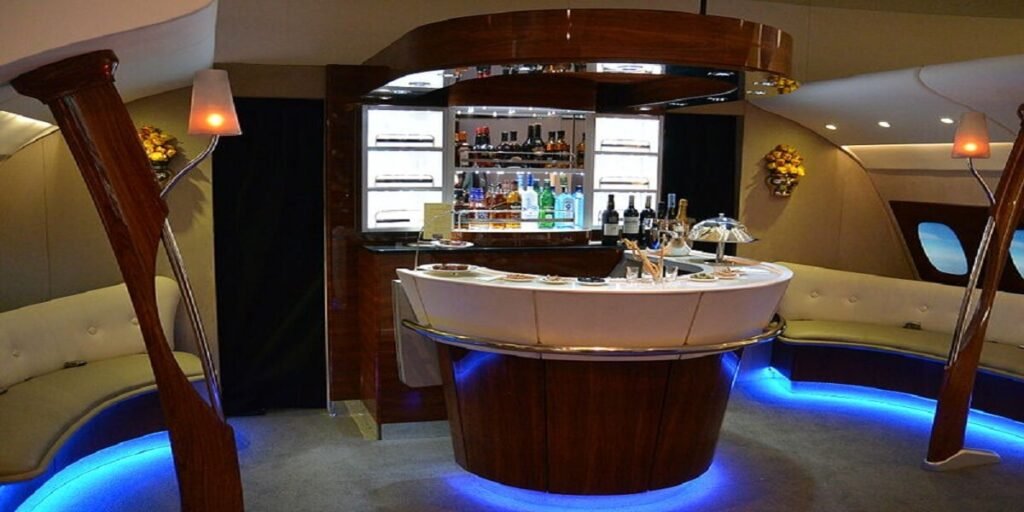 Based on multiple Emirates Airlines reviews, many travelers have stated that their onboard experience was neither excellent nor terrible. The onboarding time was not very high. Also, most facilities that travelers required onboard were available.
Amenities with In-flight Entertainment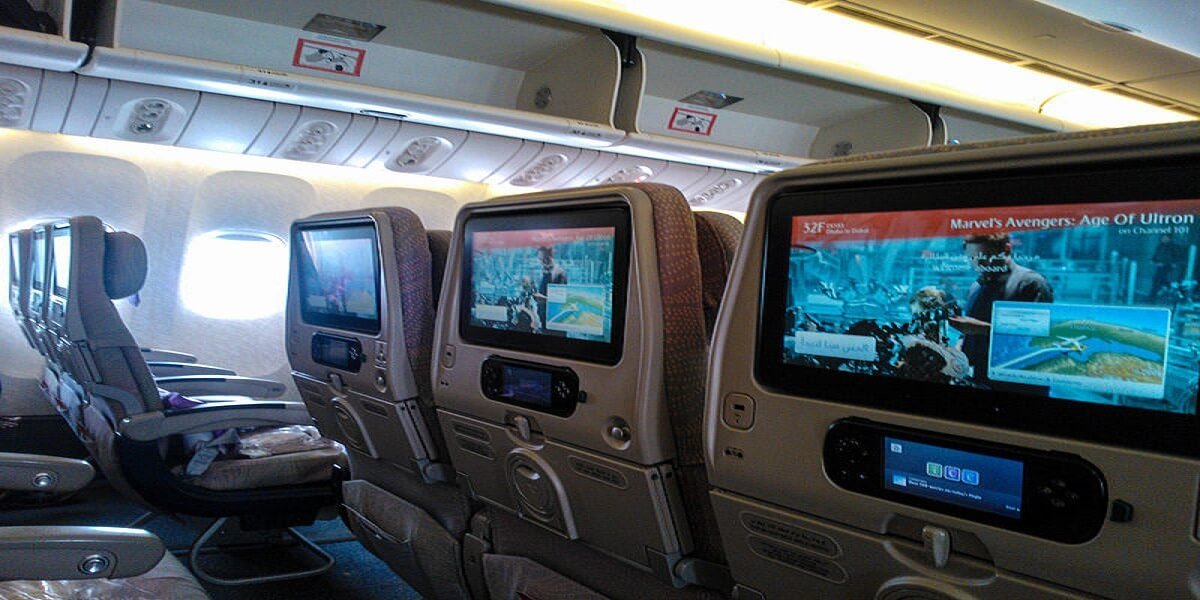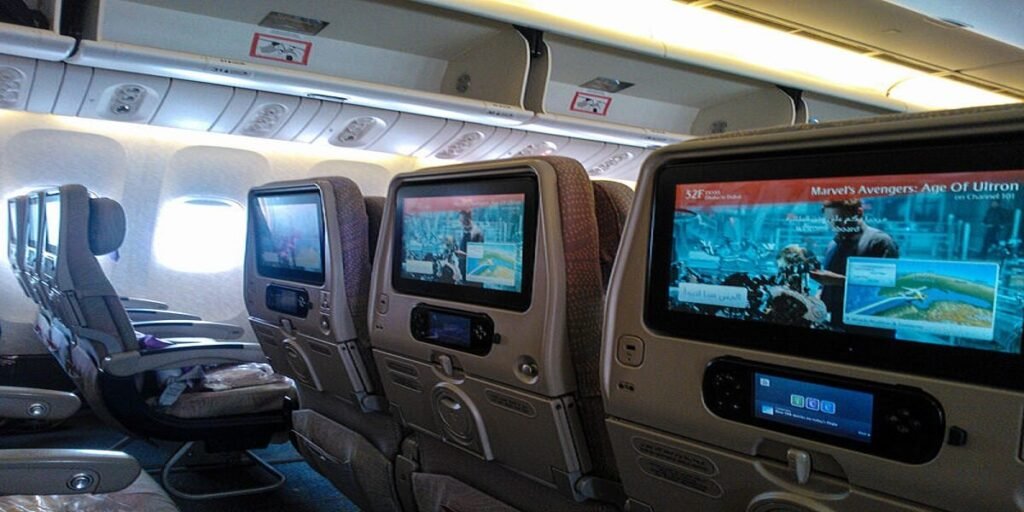 During every trip, Emirates' "ICE" system lets travelers keep up with current events, exchange emails, and watch over 1,800 streams of movies, sports, and television. According to Emirates Airlines entertainment reviews, the sheer quantity of entertainment services was praised by a lot of flyers. They said that they not only watched films and listened to music but also followed the status of their trip, made calls, and streamed live videos on TV. Apart from these facilities, Wi-Fi service and ergonomically designed earphones were also liked by several flyers. The visitors of this airline were happy with the additional amenities they received on the flight. It included a skincare set and an amenity kit by Luxury Byredo Brand.
Safety & Performance
Emirates Airlines customers have disclosed that this air operator performs the best when it comes to its safety. It maintains its premises clean, but it also makes sure the passengers are well-sanitized, as per Emirates Airlines reviews for safety. This airline has scored 5 out of 5 stars for its ultimate safety at all times.
Food & Beverage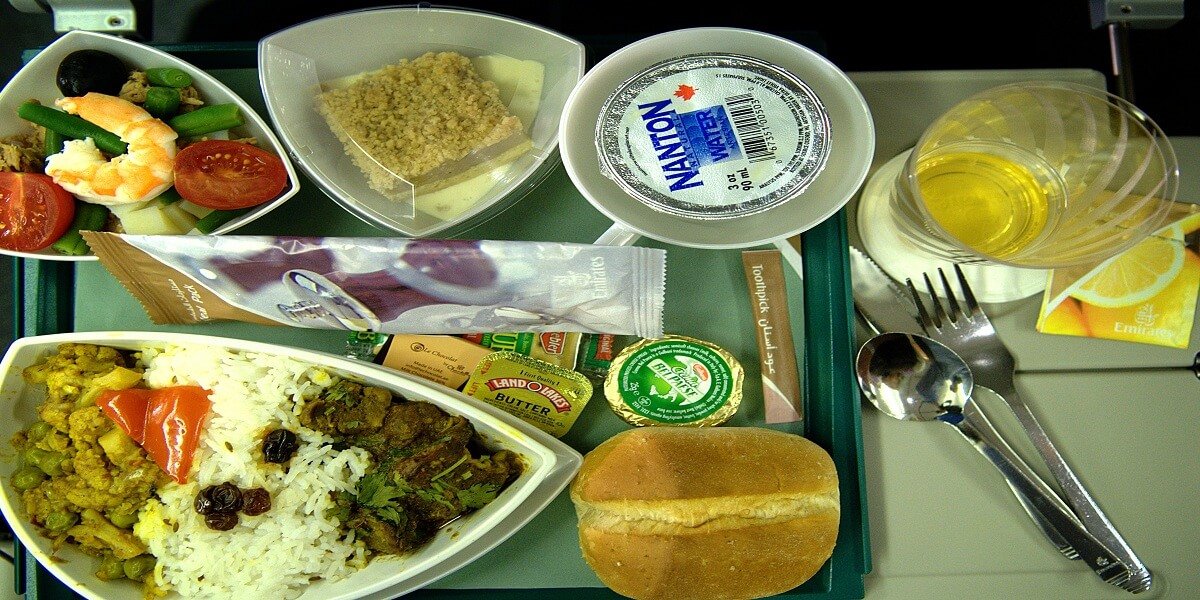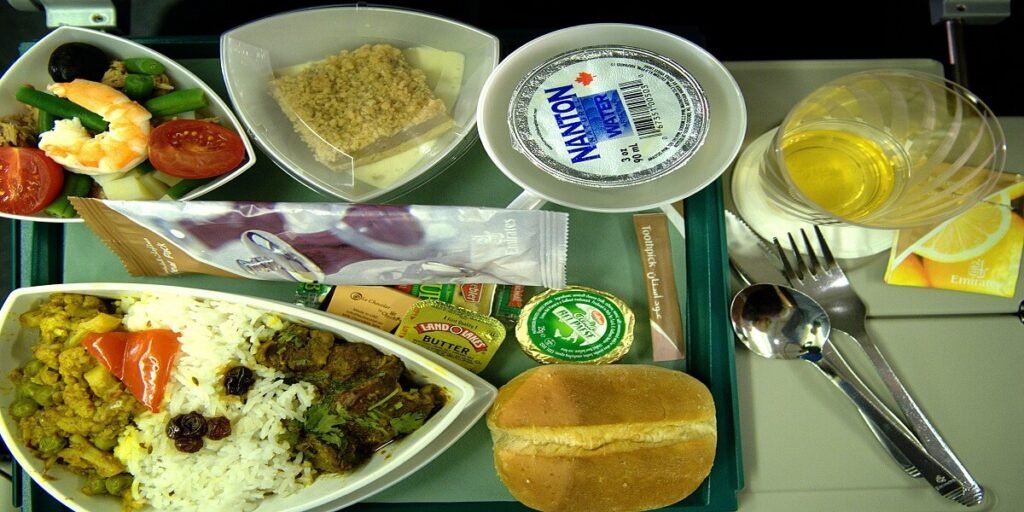 The premium dining facility is the main thing customers talk about while flying with Emirates. As per many Emirates Airline food reviews, snacks with complimentary drinks are served in its flight. Flyers can also avail purchasable food items. However, many flyers believe that the menu of the food can be changed according to different fare classes.
Check-in and Boarding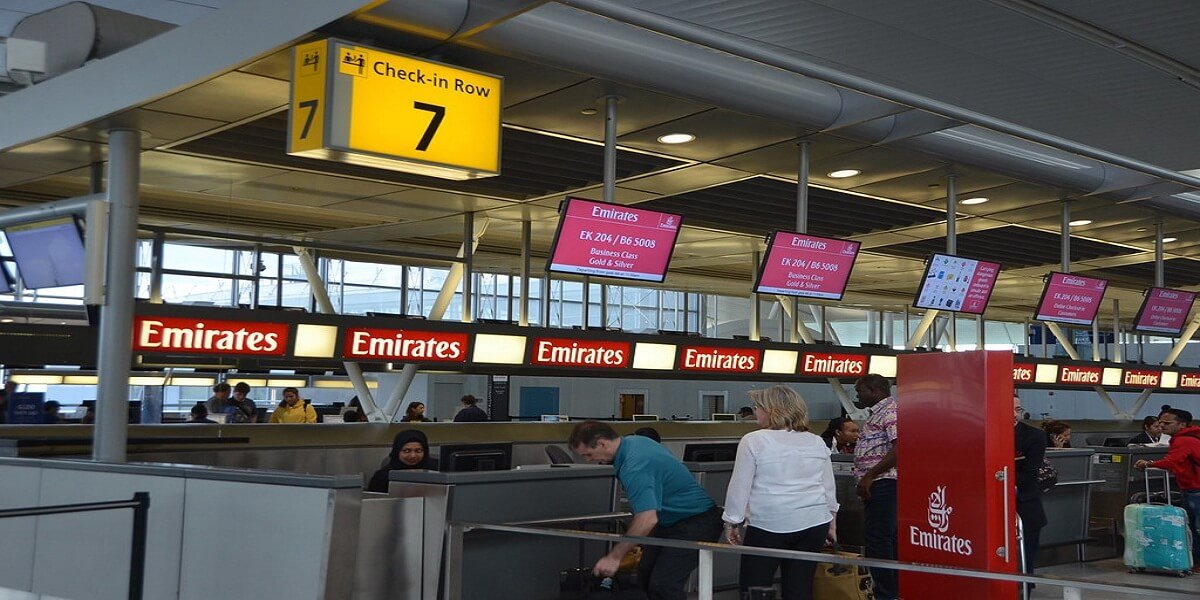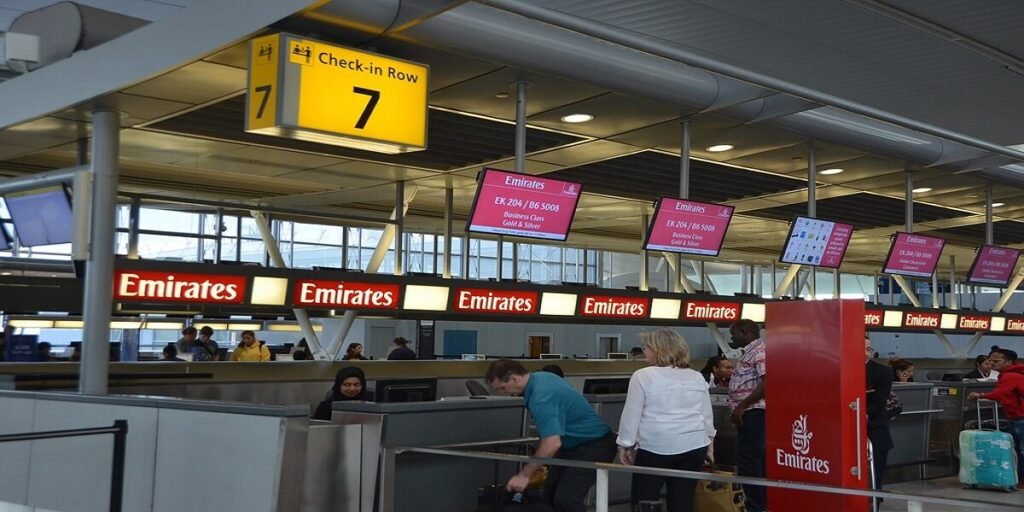 Emirates Airlines Check-in and boarding are a very easy process. Some flyers have stated in Emirates Airline reviews that they had received a standard hygiene kit during check-in. Masks, gloves, alcohol swabs, and hand sanitizers were included with these kits at the time of boarding. Flyers also revealed that these hygiene kits were added along with a plethora of other precautions while boarding to keep them safe.
Customer Satisfaction
Emirates Airlines' customers are satisfied with the various entertainment and policies such as Emirates Name Change options available. However, many tourists of this airline have expressed their belief that Emirates has lost its strategic advantage over other airlines since the quality and amount of meals have deteriorated, and the professionalism of some crew has been questioned.
Reviews and Ratings
Based on our findings, Emirates has received ratings for various services. If we look at its seat comfort and legroom, it has been given 4 out of 5 stars. Considering food and refreshments, they were not so bad but not so good either. So, the rating revolves around 3 stars. For cleanliness and onboard experience, Emirates Airlines has secured 5 out of 5 stars. Overall, reviews about Emirates Airlines include both positive and satisfactory opinions. With little improvement in certain areas, the ratings of the airline can improve.
Concluding Thoughts
Customers have formed a positive opinion of Emirates Airlines for its cleanliness, in-flight entertainment, and the excellent service provided by its staff. Some travelers liked its budget ticketing options, while some have been happy because of their overall onboarding experiences. Considering the reviews of the flyers who were not so happy with the airline, Emirates can improve its services over time.
For those of you who would also like to read Delta Airlines reviews, this post is worth going through.