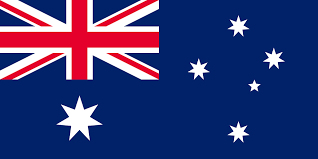 Melbourne Airport Code
MEL
Airport Codes
| | |
| --- | --- |
| IATA CODE | MEL |
| ICAO CODE | YMML |
| FAA CODE | N/A |
| WORLD AREA CODE | 802 |
| COUNTRY CODE | AUS |
| ZIP CODE | 3045 |
| IATA METROPOLITAN CODE | MEL |
Airport coordinates
LAT / LON -37°-40'-23"S / 144°50'34"E
Weather Observations
Station ID: YMML
Observation Time: 19/04/2021 6:29 pm
Full weather observations & METAR data is available For Pro users. Register/log-in to a Premium account now to access this data.
About Melbourne Airport Code
Melbourne Airport code is MEL. This IATA code for Melbourne Airport is derived from Melbourne city where the airport is permanently located. Colloquially known as Tullamarine Airport, this facility serves as a hub for Jetstar, Qantas, Regional Express Airlines, and Virgin Australia. 
About  Melbourne Airport (MEL)
Melbourne Airport (MEL) started operations way back in 1970 and has evolved into a world-class facility comprising four terminals along with two asphalt runways. In 2017, this airport served over 10 million passengers bagging it the title of the 2nd busiest airport in the country. At 132 meters above sea level, Melbourne Airport (MEL) is an exquisite gateway to Asia, Europe, and North America among other continents. 
Melbourne Airport (MEL) Terminals
There are four terminals at the airport: Terminal 1, Terminal 2, Terminal 3, and Terminal 4: 
Terminal 1
This facility is dedicated to only domestic and regional services offered by Qantas Group airlines. It is equipped with 16 parking bays and aerobridges. This facility commenced operations in 1970 for Trans Australia Airlines. 
Terminal 2
This facility also commenced operations in 1970. It handles all international and some domestic operations. With 20 gates and aerobridges, this facility is used by Cathay Pacific, Malaysia Airlines, Qantas, Singapore Airlines, Air New Zealand, and Emirates. 
Terminal 3
Terminal 3 is home to Virgin Australia. It was previoulsy known as the Ansett Australia terminal. One of the main attractions of the facility is The Lounge. 
Terminal 4
Previously regarded as the South Terminal, Terminal 4 serves only low-cost carriers. It was originally built for Virgin Blue and Impulse Airlines. 
Nearest Airports to Melbourne Airport (MEL)
Essendon Airport : 21 km 
Avalon Airport : 60 km
King Island Airport : 248 km
Albury Airport : 332 km
Portland Airport : 375 km
Major Airlines Operating from Melbourne Airport (MEL)
Air China 
Air New Zealand
Air Vanuatu
Airnorth
Beijing Capital Airlines
Cathay Pacific Airlines 
Cathay Pacific 
Cebu Pacific
China Airlines 
China Eastern Airlines 
China Southern Airlines 
Emirates
Etihad Airways
Japan Airlines
Runway Data
| Name | Length | Width | Surface | Lighted |
| --- | --- | --- | --- | --- |
| 09-27 | 7,500 ft | 148 ft | Asphalt | Yes |
| 16-34 | 11,998 ft | 197 ft | Asphalt | Yes |