ANA Airlines reviews reveal that it is most frequently traveled by its customers worldwide. This airline is considered Japan's biggest airline. ANA is appreciated by a lot of flyers because of maintaining high-quality standards in food, overall check-in and boarding processes, and much more. In this post, we will discuss the various services provided by this airline and what the customers have reviewed about All Nippon Airways. The reviews about ANA's ticketing options, seats and legroom facilities, cleanliness and hygiene, etc., are covered in further sections in detail.
Content Summary
Kindly read this summary of All Nippon Airways reviews to know what contents are mentioned in this post:
Revealing Honest ANA Airlines Reviews by Different Travelers
As per the feedback given by the customers of ANA Airlines, it has been found that this air operator comes with affordable ticket categories. Flyers in some reviews have discussed that the food served onboard was fresh and they were happy concerning its food reviews. Coming to its safety, visitors have revealed it to be the safest airline to travel overseas and long distances. The cleanliness of the aircraft at All Nippon Airways has also been appreciated by customers in a few web ANA Airlines reviews.
Looking at all these opinions, let us discover more about the reviews of ANA Airlines.
Ticket Affordability
Flyers have been quite satisfied with All Nippon Airways as it has various ticketing options suitable for all fare types. As per the feedback, there are four fare classes: Basic Economy, Economy Premium, Business Class, and First-Class. The Economy Class had the lowest prices and the Premium Economy provided a little extra comfort with some additional charges, as mentioned in a few ANA Airlines reviews.
If price is not a concern for you, then we suggest traveling with ANA's Business Class and First-Class fare types. Business Class allows its customers to alter and modify the tickets with a suitable flying experience. As per the ANA Business Class reviews, the overall travel was better to flyers than Basic Economy and Premium Economy fare tickets. Flying with First-Class tickets seemed a lot more costly to visitors than other airlines.
Seat Comfort with Extra Legroom Facility
Visitors were pleased with the spacious seats of ANA Airlines. Customers expressed their views that this airline had been equipped with slim design seats. According to All Nippon Airways seat reviews, these seats had been facilitated by a 6-way adjustable headrest and a width of the 34-inch pitch. Extra legroom had also been given to its flyers for their foot resting.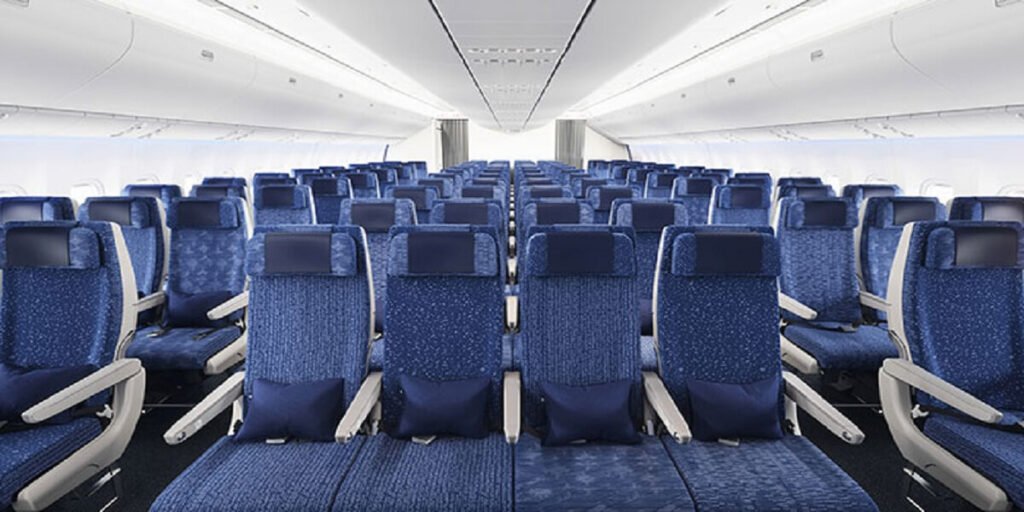 As per the feedback of some flyers, Business Class and First-Class seats were found to be the most comfortable as these seats could turn into lie-flat bed-like structures. The first-class seats also had a personal closet for customers. This feature of ANA Airlines was admired by many travelers flying with it.
Carry-on Baggage
The carry-on baggage allowance of ANA Airlines had to be followed by every visitor with some strict guidelines. As per the customer reviews, they did not find this policy convincing. According to the reviews, ANA Airlines should allow its flyers to bring at least two personal items in Economy and Premium Economy seats.
The main disappointing factor, as stated by many customers in ANA Airlines reviews, is that this airline does not reveal anything about the weight restrictions. Hence, customers were confused about the exact weight of the luggage to be carried inside the flight.
Cancelation Reviews
As per the reviews of flyers, All Nippon Airways has a slow refunding process. Upon reading some reviews on the web, it has been noted that the customers faced an issue with the pending refund generated by the airline.
However, there were no issues in canceling the tickets prior to the day before the departure flight. As revealed by certain visitors, ANA Airlines needs to improve its cancelation policy in the upcoming times because of its passenger traffic.
Onboard Experience
The onboarding process seemed good to some customers of All Nippon Airways. Going by various ANA Airlines reviews, the boarding process had no long queues. The flyers were called out as per their seats. Even all the necessary precautions had been undertaken by the airline to provide smooth boarding services. The staff ensured that proper instructions had been given to the customers about all the rules inside the flight. Surprisingly, visitors had no complaints against the boarding experiences with All Nippon Airways.
In-flight Entertainment and Amenities
All Nippon Airways had the best in-flight entertainment facilities compared to other airlines. According to some revelations by flyers, this airline provided a 13.3 inches personal TV screen with thousands of movies and shows to choose from. Customers were delighted to use the cost-free internet services, as has been stated in many ANA Wi-Fi reviews.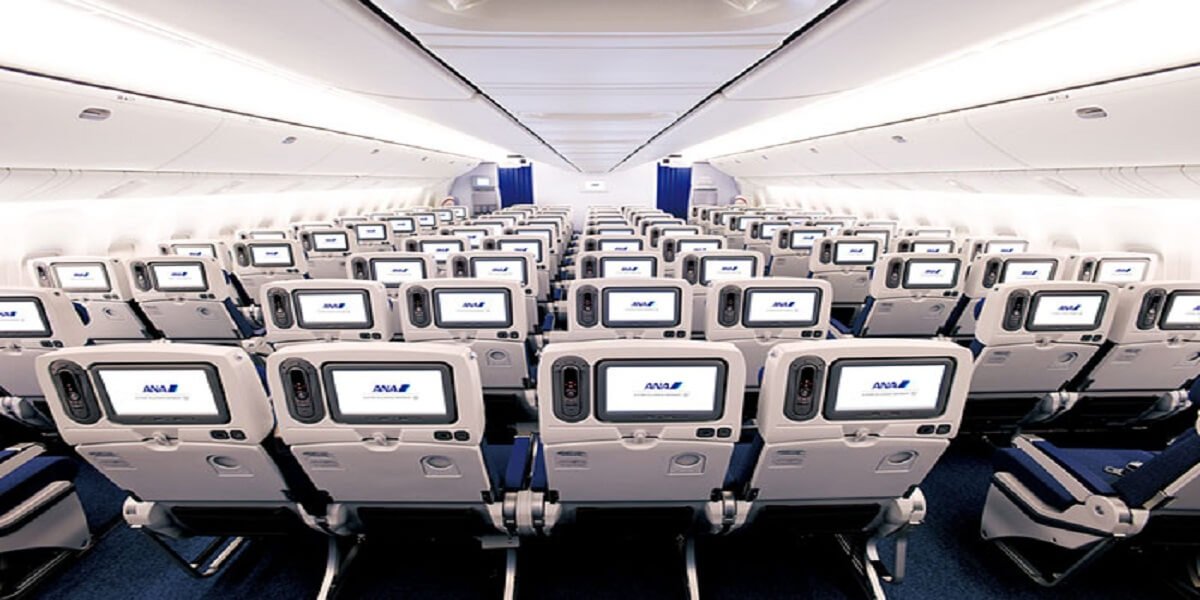 Business Class and First-Class visitors had the privilege to watch movies on a 15.6- inch LED TV screen. They had also received pillows, blankets, slippers, and shoehorns as a part of the amenity kit provided by All Nippon Airways. This kit also included a toothbrush, earplugs, and an eye mask for hassle-free traveling of the flyers.
Meal Reviews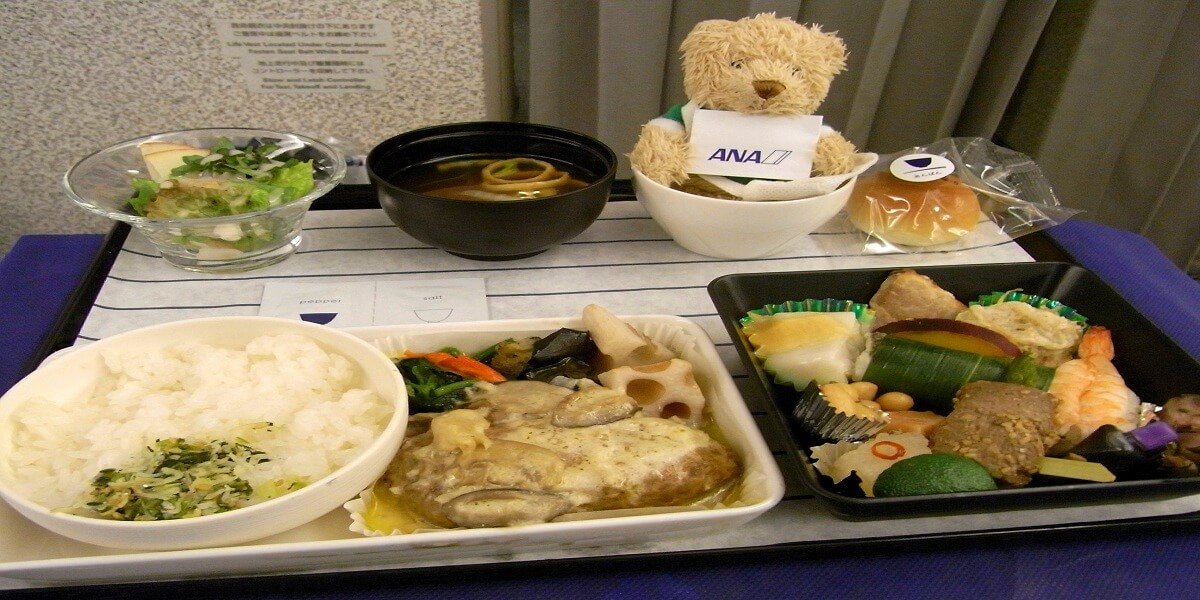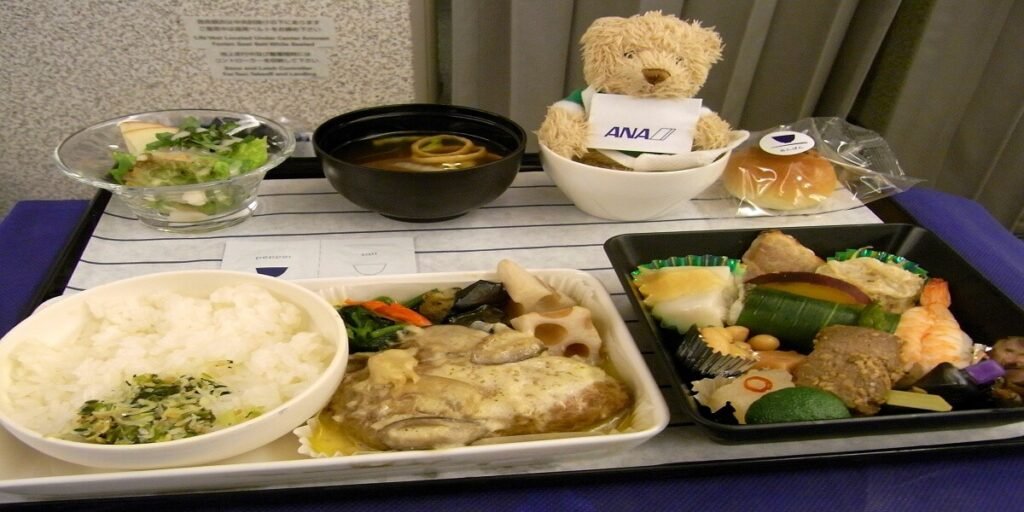 Concerning All Nippon Airways food reviews, the meals served on board had been adored by many customers. The flyers praised ANA Airlines for keeping different cuisine options on the menu. Snacks were served along with the main course and this particular service had been appreciated by a lot of visitors. They stated in some reviews that they could also order alcoholic beverages at affordable prices. Business Class and First-Class customers had received complimentary alcoholic beverages and non-alcoholic drinks, as per their opinions. Overall, the food quality and meal options were liked by all travelers flying with All Nippon Airways.
Safety Performance
Regarding its safety performance, ANA Airlines' safety ratings attained a 7/7 safety record. ANA Airways have never faced any casualties during the time it was aired. Moreover, customers flying with this airline reported no issues or complaints against their safety or their belongings. ANA Airlines' staff is believed to be promising in providing the customers with the best support in terms of luggage safety. This airline also has a lost and found service by which customers can receive their items missed during the flight. Hence, as per various reviews, it has been the safest airline for its flyers with no problems so far.
Check-in and Boarding Reviews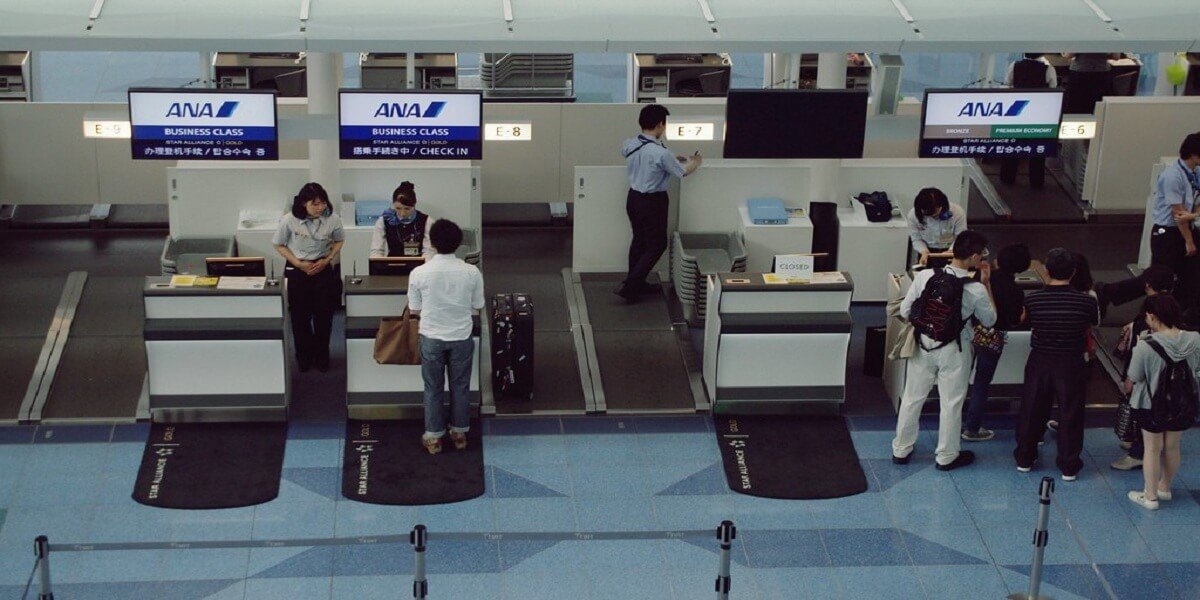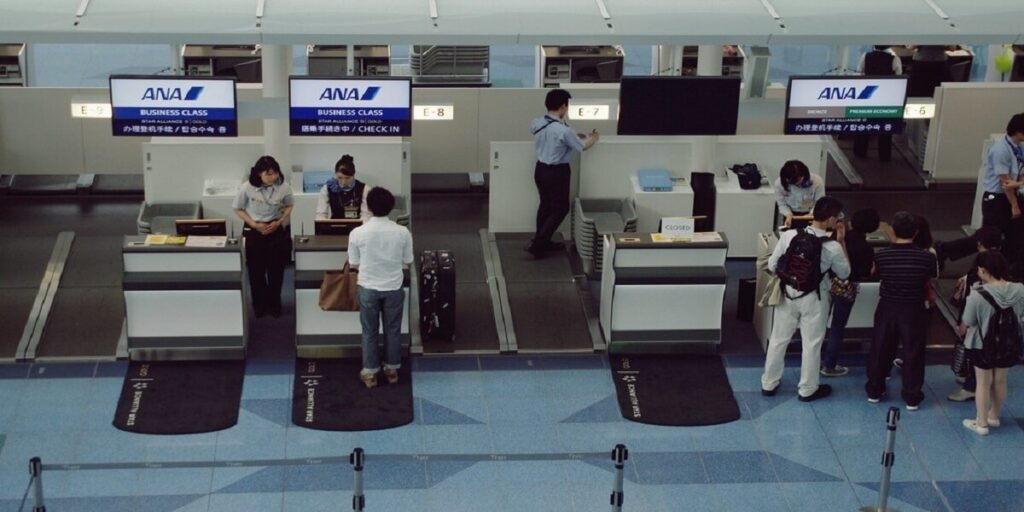 The check-in at ANA Airlines took not much time for travelers. As noted by some reviews, there had been two options for check-in of its customers. Online boarding, as well as offline boarding, had been available to its flyers for the safe traveling of flyers during this pandemic period. This also reduced the long waiting queue at kiosks, check-in desks, etc., and visitors seemed quite happy with the check-in and boarding services of All Nippon Airways.
Cleanliness and Hygiene
It is believed that as per ANA Airlines reviews, cleanliness had been given more importance for the hygiene of its customers. The doors and kiosks were kept cleaned after every departure of aircraft. Upon arrival, the flyers were provided shield masks for keeping utmost safety during this coronavirus pandemic. The staff maintained cleanliness and hygiene by a contactless serving of appetizers and meals. Hence, cleanliness was also among the major services why customers prefer traveling with this airline.
Reviews and Ratings
As per many reviews given by different customers worldwide, All Nippon Airways has gained many ratings based upon different services. The seat comfort received 4.5 stars and the affordability of tickets scored 4.7 stars out of 5. The meals served thrived 4.4 stars. The boarding process managed to score 4.3 stars and the safety reviews had received 4.6 stars out of 5. The in-flight entertainment reviews suggest this airline to have a score of 4.4 out of 5.
In Conclusion
Talking about the most comfortable amenities, this airway has received many positive ANA Premium Economy Class reviews. All Nippon Airways is regarded as a first-class airline in terms of the best in-flight entertainment, food, safety, and maintaining overall hygiene as well. If you are interested in flying with affordable tickets and the best services, ANA Airlines is worth traveling with.

Visitors have also described their views on Ryanair Airlines. To check out Ryanair Airlines reviews in 2021, please read this post.
Airfleetrating
Average rating:
5 reviews
Sep 10, 2021
It was really challenging for me to travel during this pandemic period. Your reviews about the ANA Airlines onboarding helped me a lot to fly safely with this airline. Thanks for the useful info.
Sep 9, 2021
I never thought that flying on Economy Class at All Nippon Airways would be so comfortable. But post reading your reviews, I decided to travel in an Economy cabin at ANA and it was really a great experience.
Sep 7, 2021
As per your ANA Airways reviews, the baggage facility here is a strict one. And after reading these reviews, it helped me pack light for my trip with this airline. I really appreciate your work for keeping us updated about the latest airways information.