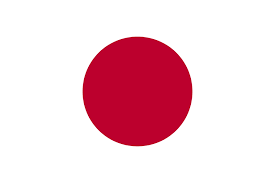 Naha Airport Code
OKA
Airport Codes
| | |
| --- | --- |
| IATA CODE | OKA |
| ICAO CODE | ROAH |
| FAA CODE | N/A |
| WORLD AREA CODE | 736 |
| COUNTRY CODE | JPN |
| ZIP CODE | 901-0142 |
| IATA METROPOLITAN CODE | OKA |
Airport coordinates
LAT / LON 26°11'44"N / 127°38'45"E
Weather Observations
Station ID: ROAH
Observation Time: 15/04/2021 5:11 pm
Full weather observations & METAR data is available For Pro users. Register/log-in to a Premium account now to access this data.
About Naha Airport Code
The Airport code for Naha Okinawa is OKA. This Naha Okinawa airport code is based on Okinawa city where Naha Okinawa Airport (OKA) is currently located. This facility is one of Japan's busiest airports with a capacity to handle over 17.5 million passengers every year. Its elevation above sea level is 3 meters. 
About Naha Airport (OKA)
Naha Okinawa Airport (OKA) commenced operations way back in 1933 as a navy base. It is home to Japan Transocean Air, Peach, and Ryukyu Air Commuter. 
Naha Okinawa Airport (OKA) Runways
Naha Okinawa Airport (OKA) features two state-of-the-art asphalt runways: 18L/36R and 18R/36L. 
Naha Okinawa Airport (OKA) Terminals
There are four terminals at the airport: 
Domestic Terminal 
This facility replaced the former terminal to accommodate all domestic operations and include LCCT. 
Cargo Terminal
This terminal takes care of all cargo operations. It previously served as the domestic terminal. 
LCCT Terminal
This terminal was introduced in 2012. It handles international and Peach operations. 
New International Terminal
This facility was introduced in 2014. It handles all international operations. 
Nearest Airport to Naha Okinawa Airport (OKA)
Kumejima Airport                 : 126 kilometer
Amami Airport                   : 301 kilometer
Miyako Airport : 304 kilometer
Major Airlines Operating from Naha Okinawa Airport (OKA)
AirAsiaX 
Air China 
Air Nippon Airways
Asiana Airlines
Beijing Capital Airlines
China Airlines 
China Eastern Airlines
Eastar Jet
EVA Air
Runway Data
| Name | Length | Width | Surface | Lighted |
| --- | --- | --- | --- | --- |
| 18-36 | 9,840 ft | 150 ft | Asphalt | Yes |