Macau International Airport Code
MFM
Airport Codes
| | |
| --- | --- |
| IATA CODE | MFM |
| ICAO CODE | VMMC |
| FAA CODE | N/A |
| WORLD AREA CODE | 747 |
| COUNTRY CODE | MAC |
| ZIP CODE | 999078 |
| IATA METROPOLITAN CODE | MFM |
Airport coordinates
LAT / LON 22°8'58"N / 113°35'31"E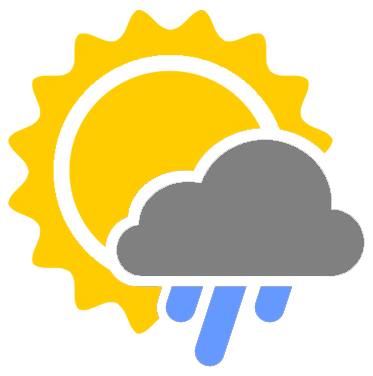 Weather Observations
Station ID: VMMC
Observation Time: 23/04/2021 3:46 pm
Full weather observations & METAR data is available For Pro users. Register/log-in to a Premium account now to access this data.
About Macau International Airport Code
Macau International Airport code is MFM. This IATA code originates from Macau city where the airport is located. Its elevation above sea level is 542 feet/ 165 meters. The local time zone at the airpot is UTC-5 and UTC-6 during Standard Time. 
About Macau International Airport (MFM)
Macau International Airport (MFM) is one of the most prominent aviation hubs at the eastern end of Taipa Island in Macau. This facility welcomes more than 10 million passengers every year along with a whopping 37,499 cargo traffic. According to reports, this facility is used by more than 78,000 aircraft every year. 
The government of the country is envisioning quite a significant redevelopment project for the airport as well, which is likely to be executed in 3 key phases over a period of time. 
Macau International Airport (MFM) broke all records of popularity soon after starting operations for the public. It still serves 6 million extra passengers every year, which is way more than the facility was actually designed for. 
Macau International Aiport (MFM) Runway
Macau International Airport (MFM) is equipped with a single world-class asphalt concrete runway. It is built on a piece of land next to Taipa Island that also houses the main terminal and air control facilities. Runway 16/34 measures 3,360 meters. It is connected to the aprons with two causeways. 
Runway 34 is ILS CAT II equipped.
Macau International Airport (MFM) Terminal
Macau International Airport (MFM) has a single terminal with a capacity to handle more than 6 million passengers annually. The terminal is equipped with all the required facilities to process around 2,000 passengers an hour. It has parking space for 24 aircraft along with 5 jetways and 10 gates. 
Nearest Airports to Macau International Airport (MFM)
Foshan Shadi Airport : 151 km 
Shun Tak Heliport : 212 km 
Huizhou Airport : 232 km 
Wuzhou Airport : 280 km 
Jieyang Chaoshan International  Airport : 340 km 
Shaoguan Airport : 375 km 
Zhanjiang Airport : 455 km 
Meixian Airport : 700 km 
Major Passenger Airlines Operating from Macau International Airport (MFM)
AirAsia
Air Busan
Air China
Air Koryo
Air Macau 
Bamboo Airways 
Beijing Capital Airlines
Cambodia  Airways
Cebu Pacific 
China Southern Airlines 
Donghai Airlines 
Easter Jet
EVA Air 
Hainan Airlines 
JC International Airlines 
Jeju Air 
Jin Air
Juneyao Airlines 
Lanmei Airlines 
Philippine Airlines
Royal Flight
Royal Air Philippine
Runway Data
| Name | Length | Width | Surface | Lighted |
| --- | --- | --- | --- | --- |
| 16-34 | 10,544 ft | 148 ft | Concrete | Yes |
Frequently Asked Questions
When should I reach the airport to board a flight on time?

You should reach 90 minutes in advance before the departure of your domestic flight and 3 hours before the departure of an international flight.

Can I use the Wi-Fi facility at the airport?

Yes. You can use the free Wi-Fi facility at the airport.

What facilities are available at the airport for me?

The airport features luxury lounges, duty-free shops, ATMs, onsite parking, multi-cuisine restaurants, and currency exchange counters among other facilities.

Which department should I get in touch with at the airport to report the loss of articles?

You must check with the Materials Management Department as all unclaimed properties found at the airport and its vicinity are deposited here.

Do I need to carry something to claim the lost property?

Yes. You need to carry a copy of your boarding ticket along with a government-issued picture ID.

Can I avail medical facilities at the airport?

Yes. The airport has a 24*7 medical center helmed by well-trained doctors and paramedics. In the event of a medical emergency, ambulances are also provided.

Who should I contact if my baggage is missing at the destination airport?

Kindly get in touch with your respective airline.

Can I carry medicines to the airport?

Kindly refer to your respective airline's guidelines should you wish to carry medicines on board. It is advised that you carry your doctor's prescription as well.

Who should I contact if I found any unattended item at the airport?

For the safety of our passengers, we request them to not handle any unattended items. They are advised to inform about the same to the airport staff or security personnel.