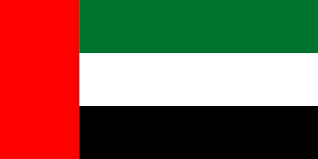 Dubai International Airport Code
DXB
Airport Codes
| | |
| --- | --- |
| IATA CODE | DXB |
| ICAO CODE | OMDB |
| FAA CODE | N/A |
| WORLD AREA CODE | 678 |
| COUNTRY CODE | ARE |
| ZIP CODE | -- |
| IATA METROPOLITAN CODE | DXB |
Airport coordinates
LAT / LON 25°15'10"N / 55°21'51"E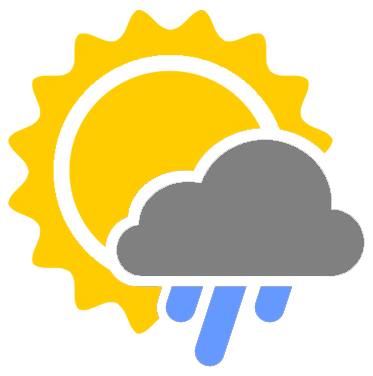 Weather Observations
Station ID: OMDB
Observation Time: 06/05/2021 3:37 pm
Full weather observations & METAR data is available For Pro users. Register/log-in to a Premium account now to access this data.
About Dubai International Airport Code
Dubai International Airport code is DXB. This airport is located at a height of 19 meters above sea level. 
About Dubai International Airport (DXB)
Regarded as the world's busiest airport by international passenger traffic, Dubai International Airport (DXB) is an architectural wonder. It handles the highest number of Airbus A380 and Boeing 777 movements.  A perfect example of beauty and strength, this facility houses the world's largest terminal Terminal 3. 
Dubai International Airport (DXB) is a home to Emirates Airline that accounts for more than 50% total of total passenger traffic. It is a huge economic contributor as well generating more than USD 26.7 million by employing 90,000 people directly and indirectly. It is believed that in 2020 the airport has increased Dubai's economy by 37.5%. 
Dubai International Airport (DXB) Runways
Dubai International Airport (DXB) features two state-of-the-art runways: 
12L/30R 4,000 m asphalt
12R/30L 4,450 m asphalt
These two runways handle 373,261 aircraft movements along with 2,514,918 metric tonnes of cargo. 
Dubai International Airport (DXB) Terminals
There are three terminals at the airport: Terminal 1, Terminal 2, and Terminal 3. 
Terminal 1
Used by more than 100 airlines,  Terminal 1 has a capacity of 15 million passengers. There are 221 check-in desks spread across an area of the 520,000-meter square. 
Terminal 2
Spread across an area of 47,000-meter square, Terminal 2 can handle 10 million passengers annually. More than 50 airlines use this facility to their destinations in India, Pakistan, Saudi Arabia, Iran, and Afghanistan. 
Terminal 3
These USD 4.5 billion facilities are used exclusively by Emirates. It handles over 65 million passengers annually. It features 20 Airbus A380 gates. 
Nearest Airports to Dubai International Airport (DXB)
Sharjah International Airport 40 km
Dubai World Center-Al Maktoum International Airport 61 km 
Abu Dhabi International Airport 122 km 
Bateen Airport 142 km 
Al-Ain International Airport 150 km 
Major Passenger Airlines Operating from Dubai International Airport (DXB)
Emirates Airline
Emirates SkyCargo
Flydubai 
Air Canada 
Air France
Air India 
Air China 
Animawings
Ariana Afghan Airlines 
Arkia
Azur Air 
Azur Air Ukraine
Runway Data
| Name | Length | Width | Surface | Lighted |
| --- | --- | --- | --- | --- |
| 12R-30L | 13,124 ft | 196 ft | Asphalt | Yes |
| 12L-30R | 13,124 ft | 197 ft | Asphalt | Yes |
Frequently Asked Questions
When should I reach the airport to board a flight on time?

You should reach 90 minutes in advance before the departure of your domestic flight and 3 hours before the departure of an international flight.

Can I use the Wi-Fi facility at the airport?

Yes. You can use the free Wi-Fi facility at the airport.

What facilities are available at the airport for me?

The airport features luxury lounges, duty-free shops, ATMs, onsite parking, multi-cuisine restaurants, and currency exchange counters among other facilities.

Which department should I get in touch with at the airport to report the loss of articles?

You must check with the Materials Management Department as all unclaimed properties found at the airport and its vicinity are deposited here.

Do I need to carry something to claim the lost property?

Yes. You need to carry a copy of your boarding ticket along with a government-issued picture ID.

Can I avail medical facilities at the airport?

Yes. The airport has a 24*7 medical center helmed by well-trained doctors and paramedics. In the event of a medical emergency, ambulances are also provided.

Who should I contact if my baggage is missing at the destination airport?

Kindly get in touch with your respective airline.

Can I carry medicines to the airport?

Kindly refer to your respective airline's guidelines should you wish to carry medicines on board. It is advised that you carry your doctor's prescription as well.

Who should I contact if I found any unattended item at the airport?

For the safety of our passengers, we request them to not handle any unattended items. They are advised to inform about the same to the airport staff or security personnel.