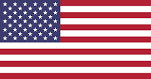 Beale Air Force Base Airport Code
BAB
Airport Codes
| | |
| --- | --- |
| IATA CODE | BAB |
| ICAO CODE | KBAB |
| FAA CODE | BAB |
| WORLD AREA CODE | 91 |
| COUNTRY CODE | USA |
| ZIP CODE | CA 95903 |
| IATA METROPOLITAN CODE | BAB |
Airport coordinates
LAT / LON 39°8'9"N / -121°-26'-13"W
Weather Observations
Station ID: KBAB
Observation Time: 16/03/2021 5:15 am
Full weather observations & METAR data is available For Pro users. Register/log-in to a Premium account now to access this data.
About Beale Air Force Base Airport Code
Beale Air Force Base Airport Code is BAB. This three-letter IATA code is based on the name of the airport. This United States Air Force base is located at a height of 34 meters above sea level. 
Beale air force base zip code is CA 95903.
About Beale Air Force Base Airport (BAB)
Beale Air Force Base (Beale AFB) is nestled in the heart of Marysville. Established in 1942, it is home to the 9th Reconnaissance Wing (9 RW) considered one of the most critical units to the national defence as it works on intelligence essential for Presidential and Congressional decisions. For this mission, the unit is all geared with a fleet of U-2 Dragon Lady, RQ-4 Global Hawk, and other support equipment. 
Beale Air Force Base (BAB airport code) is named after a former lieutenant in the U.S. Navy Edward Fitzgerald Beale. He is also remembered for his role as a Brigadier General in the California Militia. It is spread across an area of 23,000 acres rich in natural resources, cultural, and historical heritage. There are five gates on the base accessed by nearly 4,000 military personnel. 
Beale Air Force Base (BAB) Runway
This facility is serviced by a single concrete runway called 15/33. It is 3,658 meters in length.
Nearest Airports to Beale Air Force Base (BAB)
Sacramento International Airport

:

44

miles 

Chico Municipal Airport

:

62

miles 

Stockton Metropolitan Airport

:

100

miles 

Reno-Tahoe International Airport

:

121

miles 

Redding Municipal Airport

:

126

miles 

Oakland International Airport

:

134

miles
Runway Data
| Name | Length | Width | Surface | Lighted |
| --- | --- | --- | --- | --- |
| 15-33 | 12,000 ft | 300 ft | Concrete | Yes |