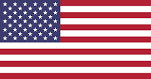 Beale Air Force Base Airport Code
BAB
Airport Codes
| | |
| --- | --- |
| IATA CODE | BAB |
| ICAO CODE | KBAB |
| FAA CODE | BAB |
| WORLD AREA CODE | 91 |
| COUNTRY CODE | USA |
| ZIP CODE | CA 95903 |
| IATA METROPOLITAN CODE | BAB |
Airport coordinates
LAT / LON 39°8'9"N / -121°-26'-13"W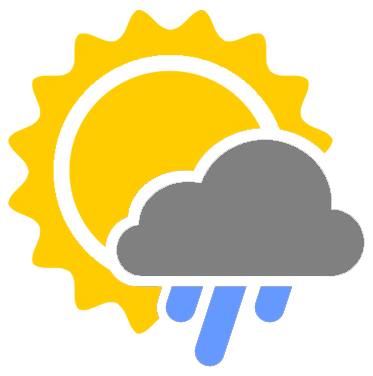 Weather Observations
Station ID: KBAB
Observation Time: 16/03/2021 5:15 am
Full weather observations & METAR data is available For Pro users. Register/log-in to a Premium account now to access this data.
About Beale Air Force Base Airport Code
Beale Air Force Base Airport Code is BAB. This three-letter IATA code is based on the name of the airport. This United States Air Force base is located at a height of 34 meters above sea level. 
About Beale Air Force Base Airport (BAB)
Beale Air Force Base (BAB) is nestled in the heart of Marysville. Established in 1942, it  is home to the 9th Reconnaissance Wing (9 RW) considered one of the most critical units to the national defense as it works on intelligence essential for Presidential and Congressional decisions. For this mission, the unit is all geared with a fleet of U-2 Dragon Lady, RQ-4 Global Hawk, and other support equipment. 
Beale Air Force Base (BAB) is named after a former lieutenant in the U.S. Navy Edward Fitzgerald Beale. He is also remembered for his role as a Brigadier General in the California Militia. It is spread across an area of 23,000 acres rich in natural resources, cultural, and historical heritage. There are five gates on the base accessed by nearly 4,000 military personnel. 
Beale Air Force Base (BAB) Runway
This facility is serviced by a single concrete runway called 15/33. It is 3,658 meters in length.
Nearest Airports to Beale Air Force Base (BAB)
Sacramento International Airport : 44 miles 
Chico Municipal Airport : 62 miles 
Stockton Metropolitan Airport : 100 miles 
Reno-Tahoe International Airport : 121 miles 
Redding Municipal Airport : 126 miles 
Oakland International Airport : 134 miles
Runway Data
| Name | Length | Width | Surface | Lighted |
| --- | --- | --- | --- | --- |
| 15-33 | 12,000 ft | 300 ft | Concrete | Yes |
Frequently Asked Questions
When should I reach the airport to board a flight on time?

You should reach 90 minutes in advance before the departure of your domestic flight and 3 hours before the departure of an international flight.

Can I use the Wi-Fi facility at the airport?

Yes. You can use the free Wi-Fi facility at the airport.

What facilities are available at the airport for me?

The airport features luxury lounges, duty-free shops, ATMs, onsite parking, multi-cuisine restaurants, and currency exchange counters among other facilities.

Which department should I get in touch with at the airport to report the loss of articles?

You must check with the Materials Management Department as all unclaimed properties found at the airport and its vicinity are deposited here.

Do I need to carry something to claim the lost property?

Yes. You need to carry a copy of your boarding ticket along with a government-issued picture ID.

Can I avail medical facilities at the airport?

Yes. The airport has a 24*7 medical center helmed by well-trained doctors and paramedics. In the event of a medical emergency, ambulances are also provided.

Who should I contact if my baggage is missing at the destination airport?

Kindly get in touch with your respective airline.

Can I carry medicines to the airport?

Kindly refer to your respective airline's guidelines should you wish to carry medicines on board. It is advised that you carry your doctor's prescription as well.

Who should I contact if I found any unattended item at the airport?

For the safety of our passengers, we request them to not handle any unattended items. They are advised to inform about the same to the airport staff or security personnel.