Al Maktoum International Airport Code
DWC
Airport Codes
| | |
| --- | --- |
| IATA CODE | DWC |
| ICAO CODE | OMDW |
| FAA CODE | -- |
| WORLD AREA CODE | 678 |
| COUNTRY CODE | ARE |
| ZIP CODE | -- |
| IATA METROPOLITAN CODE | DWC |
Airport coordinates
LAT / LON 24°53'46"N / 55°9'41"E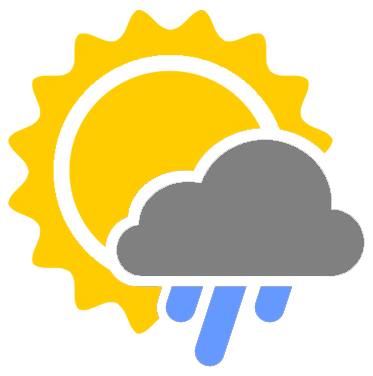 Weather Observations
Station ID: OMDW
Observation Time: 11/03/2021 10:30 am
Full weather observations & METAR data is available For Pro users. Register/log-in to a Premium account now to access this data.
About Al Maktoum International Airport Code
Al Maktoum International Airport code is DWC. This three-letter IATA code originates from the alternative name of the airport Dubai World Central. This facility is located some 37 kilometers down southwest of the city of gold Dubai at a height of 52 meters above sea level. 
About Al Maktoum International Airport (DWC)
Nestled in the heart of Jebel Ali, Dubai, Al Maktoum International Airport (DWC) is also regarded as Dubai World Central. Like many other architectural wonders of the city of gold, this facility too impresses with its grandeur and timeless luxuries. It is an essential part of the next-gen Dubai South complex. 
The airport is currently in an expansion mode and is likely to get its complete makeover by 2027. The dream plan will bless this facility with a plethora of transport modes, logistics, and value-added services including manufacturing and assembly all cooped up inside a free economic zone.  Al Maktoum International Airport (DWC) is one of the busiest airports in the United Arab Emirates with over 260 million passenger traffic. It has a capacity of over 12 million tonnes of freight. 
Al Maktoum International Airport (DWC) commenced operations in 2010 with just one runway and cargo operation. In 2011, the airport started welcoming passenger flights from all over the world and has since become a spot of cultural confluence and economic development. 
Al Maktoum International Airport (DWC) Runway
Al Maktoum International Airport (DWC) airport features two state-of-the-art asphalt runways: 12/30 and 13/31. They are being designed to handle cargo capacity of 12 million tonnes and passenger capacity of 160-260 million every year. 
It is being planned to handle passenger traffic of more than 700 million annually. When it will be finished completely some time down the lane, it will be the largest aviation hub of its kind that the world will ever have seen.
Al Maktoum International Airport (DWC) Terminals
Regarded as the future of the airports, Al Maktoum International Airport (DWC) will feature three terminals each dedicated to Emirates, carriers, and low-cost carriers respectively.
These three terminals will host luxury malls, restaurants, several concourses, hotels, offices, and maintenance facilities.  
Nearest Airports to Al Maktoum International Airport (DWC)
Sharjah International Airport : 85 km 
Abu Dhabi International Airport : 97 km 
Bateen Airport : 116 km 
Major Passenger Airlines Operating from Al Maktoum International Airport (DWC)
Aeroflot
Azur Air
Air Seychelles
Azur Air Ukraine
Belavia
flydubai
GetJet Airlines
Holiday Europe
Pegas Fly
Pobeda
Royal Flight
Smartlynax Airlines Estonia
TUI fly Deutschland
Runway Data
| Name | Length | Width | Surface | Lighted |
| --- | --- | --- | --- | --- |
| 12-30 | 14,764 ft | 197 ft | Other "Asphalt" | Yes |
Frequently Asked Questions
When should I reach the airport to board a flight on time?

You should reach 90 minutes in advance before the departure of your domestic flight and 3 hours before the departure of an international flight.

Can I use the Wi-Fi facility at the airport?

Yes. You can use the free Wi-Fi facility at the airport.

What facilities are available at the airport for me?

The airport features luxury lounges, duty-free shops, ATMs, onsite parking, multi-cuisine restaurants, and currency exchange counters among other facilities.

Which department should I get in touch with at the airport to report the loss of articles?

You must check with the Materials Management Department as all unclaimed properties found at the airport and its vicinity are deposited here.

Do I need to carry something to claim the lost property?

Yes. You need to carry a copy of your boarding ticket along with a government-issued picture ID.

Can I avail medical facilities at the airport?

Yes. The airport has a 24*7 medical center helmed by well-trained doctors and paramedics. In the event of a medical emergency, ambulances are also provided.

Who should I contact if my baggage is missing at the destination airport?

Kindly get in touch with your respective airline.

Can I carry medicines to the airport?

Kindly refer to your respective airline's guidelines should you wish to carry medicines on board. It is advised that you carry your doctor's prescription as well.

Who should I contact if I found any unattended item at the airport?

For the safety of our passengers, we request them to not handle any unattended items. They are advised to inform about the same to the airport staff or security personnel.