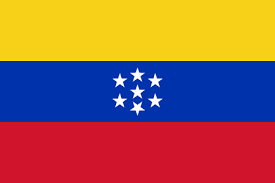 Simon Bolivar International Airport Code
CCS
Airport Codes
| | |
| --- | --- |
| IATA CODE | CCS |
| ICAO CODE | SVMI |
| FAA CODE | -- |
| WORLD AREA CODE | 388 |
| COUNTRY CODE | VEN |
| ZIP CODE | Maiquetía 1162 |
| IATA METROPOLITAN CODE | CCS |
Airport coordinates
LAT / LON 10°36'4"N / -66°-59'-28"W
Weather Observations
Station ID: SVMI
Observation Time: 15/03/2021 2:40 am
Full weather observations & METAR data is available For Pro users. Register/log-in to a Premium account now to access this data.
About Simon Bolivar International Airport Code
Simon Bolivar Airport code is CCS. This three-letter IATA code is based on the name of Venezuela's capital city Caracas. Also referred to as Maiquetia, Simon Bolivar Airport (CCS Airport) is located at a height of 72 meters above sea level. 
About Simon Bolivar Airport (CCS)
Nestled in the heart of Maiquetia in Venezuela, Simon Bolivar Airport (CCS Airport) is the gateway to the country brimming with architectural wonders and historic sites. The airport serves various destinations in Europe, the middle east, and the Americas and its history date back to 1945. 
Being one of the busiest airports in the country, Simon Bolivar International Airport (CCS) welcomes millions of passengers from all over the world. It has over a period of time evolved into a catalyst of economic development while, at the same time, becoming the foundation stone of cultural confluence.
Simon Bolivar Airport (CCS) Runways
Simon Bolivar Airport is serviced by two state-of-the-art asphalt runways on 10/28 and 09/27.
These runways have undergone several renovations in the past decades to meet international standards and accommodate the rising passenger traffic. 
Simon Bolivar Airport (CCS) Terminal
Simon Bolivar Airport (CCS Airport) has two major terminals: International Terminal and Domestic Terminal. 
Nearest Airports to Simon Bolivar Airport (CCS)
Los Roques Airport : 153 km
Maracay Airport : 159 km
Flamingo International Airport : 220 km
Calabozo Airport : 301 km
San Felipe Airport : 360 km
Vamdrup Airport : 399     km
Major Passenger Airlines Operating from the airport Simon Bolivar Airport (CCS)
Aerocaribe Airlines

Aeropostal

Air Europa

Albatros Airlines

Avior Airlines

Caribbean Airlines

Conviasa

Copa Airlines

Estelar Latinoamerica

Iberia

LASER Airlines

Plus Ultra Lineas Aereas

RUTACA Airlines

SASCA

TAP Air Portugal

Turkish Airlines

Venezolana

Wingo
Runway Data
| Name | Length | Width | Surface | Lighted |
| --- | --- | --- | --- | --- |
| 09-27 | 9,930 ft | 148 ft | Asphalt | Yes |
| 10-28 | 11,483 ft | 148 ft | Asphalt | Yes |