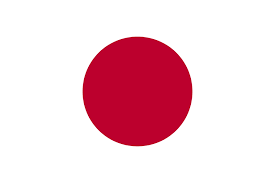 Kadena Air Base Airport Code
DNA
Airport Codes
| | |
| --- | --- |
| IATA CODE | DNA |
| ICAO CODE | RODN |
| FAA CODE | N/A |
| WORLD AREA CODE | 736 |
| COUNTRY CODE | JPN |
| ZIP CODE | 904-0200 |
| IATA METROPOLITAN CODE | DNA |
Airport coordinates
LAT / LON 26°21'20"N / 127°46'4"E
Weather Observations
Station ID: RODN
Observation Time: 11/05/2021 2:12 pm
Full weather observations & METAR data is available For Pro users. Register/log-in to a Premium account now to access this data.
About Kadena Air Base Airport Code
Kadena Air Base code is DNA. This three-letter IATA code is based on the name of the airport. Its elevation above sea level is 43.6 meters. 
Address:
Higashi, Kadena, Nakagami District, 
Okinawa, Japan. 
Kadena Air Base Zip Code: 904-0200
About Kadena Air Base (DNA)
Blooming like a flower amidst the Ryukyu Islands, Kadena Air Base (DNA) is a base for the USAF's 18th Wing, the 353rd Special Group, 1st Battalion among others in Japan's Okinawa Prefecture. It is the largest US Air Force base in East Asia with more than 20,000 American service members deployed here currently. 
It is one of the busiest facilities in this prefecture with several families of the United States Air Force residing here. Other units that are based at this base are: 
. American Forces Network Detachment 11, AFNEWS, 
. Det 3, Pacaf Air Postal Squation
. Det 3, United States Air Force School of Aerospace Medicine
. 525 EMXS, Support Center Pacific
. Det 3, Wr-Alc Air Force Petroleum Office
Kadena Air Base (DNA) Runways
05R/23L 3,688m asphalt and concrete
05L/23R 3,688m asphalt and concrete
Runway Data
| Name | Length | Width | Surface | Lighted |
| --- | --- | --- | --- | --- |
| 05R-23L | 12,100 ft | 200 ft | Concrete | Yes |
| 05L-23R | 12,100 ft | 300 ft | Asphalt | Yes |