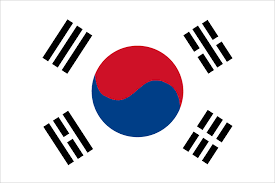 Jeju International Airport Code
CJU
Airport Codes
| | |
| --- | --- |
| IATA CODE | CJU |
| ICAO CODE | RKPC |
| FAA CODE | N/A |
| WORLD AREA CODE | 778 |
| COUNTRY CODE | KOR |
| ZIP CODE | 63014 |
| IATA METROPOLITAN CODE | CJU |
Airport coordinates
LAT / LON 33°30'40"N / 126°29'34"E
Weather Observations
Station ID: RKPC
Observation Time: 11/05/2021 6:56 pm
Full weather observations & METAR data is available For Pro users. Register/log-in to a Premium account now to access this data.
About Jeju International Airport Code
Jeju International Airport code is CJU. This three-letter IATA code is derived from the airport's McCune-Reischauer name Cheju Kukche Konghang. Its elevation above sea level is 36 meters. 
About Jeju International Airport (CJU)
Regarded as the second largest airport in South Korea, Jeju International Airport (CJU) is the world's gateway to South Korean destinations along with the ones in China, Thailand, and Malaysia. It is one of the busiest airports in the world with annual passenger traffic of more than 26 million. Since passenger traffic is on the rise continuously at the airport, the government is planning to introduce a new airport soon with an investment of USD 3.8 billion. 
Jeju International Airport (CJU) contributes immensely to the country's economy while also serving as a hub of cultural confluence. Millions of globetrotters visit the airport every year making it one of the most happening spots in the country. 
Jeju International Airport (CJU) Runways
07/25 3,180 m asphalt
13/31 1,910 m asphalt
These runways handle 175,366 aircraft movements along with 258,847 tonnes of cargo. 
Nearest Airports to Jeju International Airport (CJU)
Muan International Airport 166 km 
Yeosu Airport 181 km 
Gwangju Airport 183 km 
Sacheon Airport 229 km 
Fukue Airport 234 km 
Major Passenger Airlines Operating from Jeju International Airport (CJU)
Air Asia X
Air Busan
Air China
Air Seoul
Asiana Airlines
Beijing Capital Airlines
China Eastern Airlines
China Southern Airlines
Runway Data
| Name | Length | Width | Surface | Lighted |
| --- | --- | --- | --- | --- |
| 07-25 | 10,433 ft | 148 ft | Asphalt | Yes |
| 13-31 | 6,268 ft | 148 ft | Asphalt | Yes |