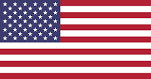 Cleveland Hopkins International Airport Code
CLE
Airport Codes
| | |
| --- | --- |
| IATA CODE | CLE |
| ICAO CODE | KCLE |
| FAA CODE | CLE |
| WORLD AREA CODE | 44 |
| COUNTRY CODE | USA |
| ZIP CODE | OH 44135 |
| IATA METROPOLITAN CODE | CLE |
Airport coordinates
LAT / LON 41°24'42"N / -81°-50'-59"W
Weather Observations
Station ID: KCLE
Observation Time: 05/03/2021 7:59 am
Full weather observations & METAR data is available For Pro users. Register/log-in to a Premium account now to access this data.
About Cleveland Hopkins International Airport Code
Cleaveland Hopkins International Airport code is CLE that comes from Cleavland in Ohio where the airport is currently–located some 14 kilometers southwest of the main city center next to the famous Glenn Research Center. The Glenn Research Center is NASA's one of the most important field centers. 
About Cleaveland Hopkins International Airport (CLE)
Bringing in more than USD 3.5 billion to the Northeast Ohio Economy, 34,000 jobs, and other tremendous opportunities, Cleveland Hopkins International Airport (CLE) plays an integral role in the economic development of the country. The airport has also shaped the region's business ecosystem with its supply agreements, construction projects, and professional service contracts. 
The airport offers services to over 60 destinations including Iceland, Canada, the Dominican Republic and Mexico and Jamaica. When it opened its operations in 1925, it was the only municipal airport in the U.S serving as a stop for the U.S. Air Mail planes. The facility kept on evolving and soon became a major commercial destination for various aircraft.
Cleveland Hopkins International Airport (CLE) Runways
Cleveland Hopkins International Airport (CLE) is now one of the busiest airports in the country welcoming 10 million passengers annually through its airfield blessed with two parallel runways at 10,000 and 9,000 feet. 
This facility is serviced by one more runway that is 10/28. It is made up of asphalt/concrete surface and measures 6,028 x 1,834 ft. 
Cleveland Hopkins International Airport (CLE) Terminal
Established in 1928, this airport has a single terminal that consists of two-levels with four concourses out of which only one is out of operations. 
Concourse A is used for International arrivals of Allegiant Air, Frontier, and Spirit. It has Federal Inspection Services (FIS) customs and border protection facility. 

Concourse B was built in 1954. It houses Delta and Southwest. 

Concourse C is home to Air Canada Express, American, JetBlue, and United. 

Concourse D is out of operations. United used this facility extensively for its operations until 2014 when it closed its gates and shifted all operations to Concourse C. 
Nearest Airports to Cleveland Hopkins International Airport (CLE)
Akron Canton Regional : 40 miles 
Youngstown-Warren Regional : 61 miles 
Detroit Metropolitan : 96 miles 
Erie : 97 miles 
Toledo Express : 102 miles 
Major Passenger Airlines Operating from Cleveland Hopkins International Airport (CLE)
Air Canada Express 
Allegiant Air 
American Airlines 
American Eagle 
Delta Air Lines 
Delta Connection 
Frontier Airlines
JetBlue 
Southwest Airlines 
Spirit Airlines United Airlines 
United Express
Runway Data
| Name | Length | Width | Surface | Lighted |
| --- | --- | --- | --- | --- |
| 06C-24C | 7,096 ft | 150 ft | Concrete | Yes |
| 06R-24L | 8,999 ft | 150 ft | Concrete | Yes |
| 06L-24R | 9,000 ft | 150 ft | Concrete | Yes |
| 10-28 | 6,017 ft | 150 ft | Partially concrete, asphalt or bitumen-bound macadam | Yes |