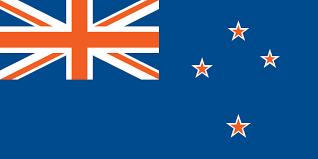 Christchurch International Airport Code
CHC
Airport Codes
| | |
| --- | --- |
| IATA CODE | CHC |
| ICAO CODE | NZCH |
| FAA CODE | N/A |
| WORLD AREA CODE | 851 |
| COUNTRY CODE | NZL |
| ZIP CODE | 8051 |
| IATA METROPOLITAN CODE | CHC |
Airport coordinates
LAT / LON -43°-29'-21"S / 172°31'55"E
Weather Observations
Station ID: NZCH
Observation Time: 20/04/2021 11:07 pm
Full weather observations & METAR data is available For Pro users. Register/log-in to a Premium account now to access this data.
About Christchurch International Airport Code
Christchurch International Airport Code is CHC. This three-letter IATA code is derived from Christchurch city in New Zealand. Christchurch Airport (CHC) serves this majestic city located in the heart of New Zealand's South Island about 12 kilometers from the city center. Its elevation is 37 meters above sea level. 
About Christchurch Airport (CHC)
Christchurch Airport (CHC) is one of the main airports in New Zealand that serves Boeing 747 and Airbus A380 aircraft. It is serviced by two asphalt runways that are perpendicular to each other. They are known as 02/20 and 11/29. There is a third grass runaway as well, which is used for general aviation. 
Christchurch Airport (CHC) Terminals
Christchurch Airport (CHC) hosts just one terminal that offers services to both domestic as well as international operations. Check-in halls for both operations are the same. There are 58 check-in desks, self-service check-in kiosks, and a retail area for several outlets and lounges in the terminal building.
Equipped with 33 gates in the building, this facility covers an area of more than 77,591 meters square. 
Nearest Airports to Christchurch Airport (CHC)
Timaru Airport : 138 km 
Kaikoura Airport : 151 km 
Hokitika Airport : 152 km 
Westport Airport : 209 km 
Blenheim Airport : 245 km 
Major Airlines Operating from Christchurch Airport (CHC)
Air Chathams
Air New Zealand 
Cathay Pacific 
China Southern Airlines 
Emirates
Fiji Airways 
Jetstar Airways 
Qantas 
Singapore Airlines 
Sounds Air
Virgin Australia
Runway Data
| Name | Length | Width | Surface | Lighted |
| --- | --- | --- | --- | --- |
| 01-19 | 1,690 ft | 229 ft | Grass or earth not graded or rolled | No |
| 02-20 | 10,787 ft | 148 ft | Asphalt | Yes |
| 11-29 | 5,587 ft | 148 ft | Bitumenous asphalt or tarmac | Yes |