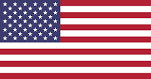 Barksdale Air Force Airport Code
BAD
Airport Codes
| | |
| --- | --- |
| IATA CODE | BAD |
| ICAO CODE | KBAD |
| FAA CODE | BAD |
| WORLD AREA CODE | 72 |
| COUNTRY CODE | USA |
| ZIP CODE | LA 71110 |
| IATA METROPOLITAN CODE | BAD |
Airport coordinates
LAT / LON 32°30'6"N / -93°-39'-45"W
Weather Observations
Station ID: KBAD
Observation Time: 16/03/2021 7:00 am
Full weather observations & METAR data is available For Pro users. Register/log-in to a Premium account now to access this data.
About Barksdale Air Force Airport Code
Barksdale Air Force Airport Code is BAD. This three-letter IATA code is based on the name of the airport. This United States Air Force base is located at a height of 50.2 meters above sea level. 
About Barksdale Air Force Base Airport
Located in the heart of Louisiana, Barksdale Air Force Base Airport (BAD) is an award-winning base that hosts over 15,000 active-duty and Air Force Reserve members on an area of 22,000 acres. This facility boasts 44 B-52H Stratofortress bombers and is home to Air Force Global Strike Command and Air Force Reserve Command Boeing B-52 Stratofortress crew. 
Established in 1942, it was originally called Barksdale field. It got its name from Eugene Hoy Barksdale who was a World War I aviator. This facility earns a reputation for a number of reasons including its oldest bomb wing the 2d Bomb Wind (2 BW). Major units that are assigned to this facility are: Headquarters, Eighth Air Force, 307th Bomb Wing, 49th Test and Evaluation Squadron, Det 13 ACC TRSS, 8th Information Warfare Flight, and 26th Operational Weather Squadron. 
Barksdale Air Force Base Airport (BAD) Runways
This facility is serviced by a single runway called 15/33. It is 3,583 meters in length. 
Nearest Airports to Barksdale Air Force Base (BAD)
Dallas-Fort Worth International Airport  : 215 miles 
George Bush Intercontinental Airport : 235 miles
Runway Data
| Name | Length | Width | Surface | Lighted |
| --- | --- | --- | --- | --- |
| 15-33 | 11,756 ft | 300 ft | Partially concrete, asphalt or bitumen-bound macadam | Yes |