Bahrain International Airport Code
BAH
Airport Codes
| | |
| --- | --- |
| IATA CODE | BAH |
| ICAO CODE | OBBI |
| FAA CODE | -- |
| WORLD AREA CODE | 605 |
| COUNTRY CODE | BHR |
| ZIP CODE | -- |
| IATA METROPOLITAN CODE | BAH |
Airport coordinates
LAT / LON 26°16'14"N / 50°38'0"E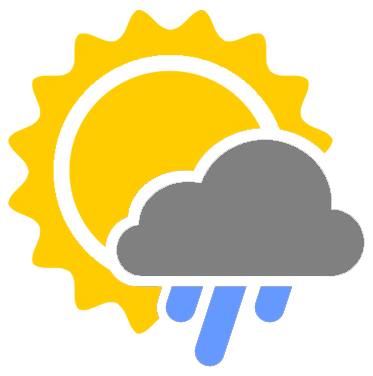 Weather Observations
Station ID: OBBI
Observation Time: 25/03/2021 1:17 pm
Full weather observations & METAR data is available For Pro users. Register/log-in to a Premium account now to access this data.
About Bahrain International Airport Code
Bahrain International Airport code is BAH. This airport derives its IATA code and name from the name of the country. Its elevation above sea level is 2.4 meters. 
About Bahrain International Airport (BAH)
Nestled in the heart of Muharraq Island, Bahrain International Airport (BAH) is the oldest international airport in the Gulf with a capacity to handle more than 14 million passengers every year. It is home to Gulf Air and has recently undergone a USD 1.1 billion renovation by the government. 
Bahrain International Airport (BAH) is an architectural wonder brimming with world-class amenities. It is a hub of lounges and luxury hotels all decked to offer its guests an unforgettable hospitality experience. Unaccompanied Minors Lounge is a safe haven for kids travelling alone. It is equipped with gaming consoles and interactive toys and is designed to give them a positive travel experience. 
Bahrain International Airport (BAH) Runway
Bahrain International Airport (BAH) features two state-of-the-art runways: 
12L/30R 3,964 m asphalt 
12R/30L 2,530 m asphalt
These runways handle 95,486 aircraft movements and  291,017 metric tonnes of cargo annually. 
Bahrain International Airport (BAH) Terminal
Its new 1.1 billion terminals at the airport bring it to the top of the list of smartest airports in the world as it enhances airports' efficiency and security while also meeting the growing expectations of passengers. 
The terminal is now capable of handling 14 million passengers along with 130,000 air traffic movements. 
Nearest Airports to Bahrain International Airport (BAH)
Fahd International Airport 109 km 
Al-Ahsa Domestic Airport 217 km
Persian Gulf Airport 243 km 
Dalma Airport 259 km 
Lamerd Airport 283 km 
Major Airlines Operating from Bahrain International Airport (BAH)
Air Arabia
Air India
Air India Express
Azerbaijan Airlines 
British Airways 
Buta Airways 
EgyptAir
Emirates
Ethiopian Airlines 
Etihad Airways
Fly Baghdad
FlyBosnia 
flydubai
Georgian Airways 
Gulf Air 
Iraqi Airways
Israir
KLM
Jazeera Airways
Runway Data
| Name | Length | Width | Surface | Lighted |
| --- | --- | --- | --- | --- |
| 12R-30L | 8,302 ft | 148 ft | Asphalt | Yes |
| 12L-30R | 12,979 ft | 197 ft | Asphalt | Yes |
Frequently Asked Questions
When should I reach the airport to board a flight on time?

You should reach 90 minutes in advance before the departure of your domestic flight and 3 hours before the departure of an international flight.

Can I use the Wi-Fi facility at the airport?

Yes. You can use the free Wi-Fi facility at the airport.

What facilities are available at the airport for me?

The airport features luxury lounges, duty-free shops, ATMs, onsite parking, multi-cuisine restaurants, and currency exchange counters among other facilities.

Which department should I get in touch with at the airport to report the loss of articles?

You must check with the Materials Management Department as all unclaimed properties found at the airport and its vicinity are deposited here.

Do I need to carry something to claim the lost property?

Yes. You need to carry a copy of your boarding ticket along with a government-issued picture ID.

Can I avail medical facilities at the airport?

Yes. The airport has a 24*7 medical center helmed by well-trained doctors and paramedics. In the event of a medical emergency, ambulances are also provided.

Who should I contact if my baggage is missing at the destination airport?

Kindly get in touch with your respective airline.

Can I carry medicines to the airport?

Kindly refer to your respective airline's guidelines should you wish to carry medicines on board. It is advised that you carry your doctor's prescription as well.

Who should I contact if I found any unattended item at the airport?

For the safety of our passengers, we request them to not handle any unattended items. They are advised to inform about the same to the airport staff or security personnel.